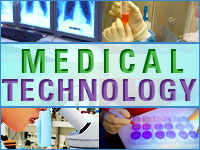 Caregivers of people with epilepsy and related disorders harbor a major fear: that a seizure could occur without their knowledge.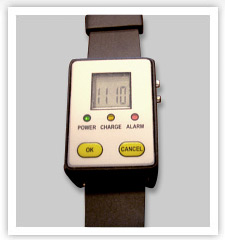 SmartWatch From SmartMonitor
Now, a wristwatch-style device aptly named the "SmartWatch" can detect seizures and alert caregivers within seven to 10 seconds, explained Stanford University pediatric neurology professor Donald Olson, M.D., one of the technology's developers.
The SmartWatch detects abnormal movements, then signals a phone or other device, keeping caregivers in an all-important loop.
Clinical trials at Stanford University with a first-time prototype were "successfully completed in June 2010," said Anoo Nathan, president of SmartMonitor, the technology's parent company. "More clinical studies will start in a few weeks at UC San Francisco," Nathan told TechNewsWorld.
Trials and Tribulations
Clinical trials for medical devices are part of securing U.S. Food and Drug Administration approval, a process that can take many years and truckloads of money.
SmartMonitor filed its first patent application in 2007. Clinical trials on fully functional prototypes since then have been a learning — and improving — experience.
During the 2010 trial, "we were very pleased that the device captured all but one generalized tonic clonic seizure" among patients admitted to the Stanford Medical Center, Olson told TechNewsWorld. The missed seizure, he explained, slipped by for the simplest and most frustrating reason of all: His team let the battery run down.
"We are going to do some additional testing of a newer prototype with a greater than 24-hour battery life," said Olson, who directs the Clinical Neurophysiology Laboratory at the Lucile Packard Children's Hospital at Stanford.
Mostly worn on the wrist like a watch during sleep or waking hours, SmartWatch can also be worn on the arm, leg or ankle of patients "whose abnormal movements are more pronounced there," Nathan explained. SmartWatch wearers either need to carry or be within 20 feet of a Bluetooth-enabled device. The watch connects wirelessly to other devices via Bluetooth, working with Apple's iPhone and Windows Mobile.
Continuously monitoring movements, the watch produces an archive of all seizure activity, including when seizures occur and how long they last, information neurologists use to build medication regimes.
Though its appearance is a bit boxy now, Nathan envisions streamlining the watch to make it hip. "The SmartWatch will evolve," she said.
Health-Tech Hybrid
The concept of a seizure-detecting wristwatch originated with security company Intellivision, which "originally tried to solve the epilepsy seizure detection problem using video cameras," according to Vaidhi Nathan, the firm's president and Anoo Nathan's husband.
The mother of a teenager with epilepsy asked the Nathans if Intellivision could monitor her son while he slept. However, the challenge of video monitoring a person's movement in the dark, underneath blankets and sheets, proved insurmountable. "After some R&D, we found that cameras cannot reliably and adequately solve this problem," Vaidhi Nathan said.
Ditching the cameras, they turned instead to motion-monitoring via tiny gyroscopes, accelerometers, and computer algorithms — the stuff of inventor Dean Kamen's motion-sensitive Segway Transporter. An Intellivision offshoot, SmartMonitor stepped in to design, develop and commercialize the resulting technology.
A technology-healthcare hybrid, SmartMonitor is nothing like Intellivision, a pure tech play, the Nathans emphasized. Unlike a PC, iPhone or Segway, medical devices face regulatory hurdles that intensify capital demands and increase product timelines. The idea of strolling onto a stage to announce the latest "must have" wristwatch a la Steve Jobs simply isn't part of medical device marketing.
Where pure-tech firms work with product development cycles of roughly six months to a year, "some medical devices take 10 years," Anoo Nathan explained. After FDA approval comes insurance reimbursement approval. In healthcare, insurance companies are unseen partners in purchasing decisions.
To Predict or Detect
One of neurology's holy grails, Stanford's Olson explained, is seizure prediction, and he was careful to make an all-important distinction. The SmartWatch is to seizures as the seismograph is to earthquakes. It detects seizures, but it can't predict them.
The distinction is one reason Olson found the concept appealing. Neurologists and epileptologists generally discount devices that promise seizure relief or prediction. Seizure detection is more doable.
Motion detection has perils however, explained epileptologist Rama Maganti, M.D., who directs the Barrow Neurological Institute electro-neurodiagnostics department at St. Joseph's Hospital and Medical Center in Phoenix.
"If it is a motion detector, it is like actigraphy, which detects motion and thereby tells if someone is awake or asleep indirectly," Maganti explained. "There will be a lot of false positives."
SmartWatch has set off a few false alarms, but they haven't been a big problem, Olson explained.
"We were very pleased that almost all false alarms occurred during the daytime and not during sleep, since we anticipate the greatest benefit of the device will be alerting in-home caregivers (e.g., parents) during the night," he told TechNewsWorld.
A paper about the SmartWatch has been accepted by the journal Epilepsy and Behavior, Olson reported, and good news for the small but persistent team continues.
"Smart Monitor was awarded a grant in Dec. 2010 from two large nonprofit organizations — the Epilepsy Therapy Project and the Epilepsy Foundation — for expanded studies and commercialization," Anoo Nathan said. "In addition to clinical studies, SmartMonitor is conducting beta tests for in-home use of the SmartWatch. We are currently qualifying and recruiting participants, and will launch the tests in the Bay Area soon."