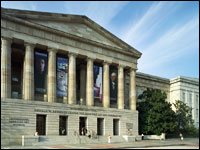 The Smithsonian American Art Museum this week announced the addition of two video games to its permanent collection: the 2009 title Flower by Jenova Chen and Kellee Santiago of the Thatgamecompany; and the 2010 title Halo 2600 by Ed Fries, former head of Microsoft Games Studios.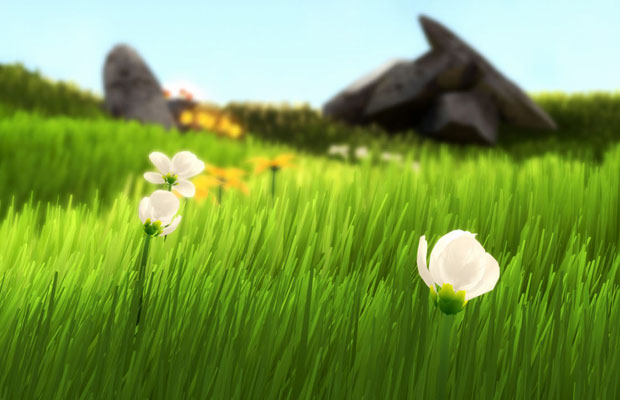 These new acquisitions will build upon the museum's collection of film and media arts and further its commitment to the study and preservation of video games as an artistic medium.
"The Art of Video Games," a 2012 exhibition that is currently on a 10-city tour of the United States, explores the 40-year evolution of video games as an artistic medium.
"The best video games are a great expression of art and culture in our democracy," said Elizabeth Broun, the Margaret and Terry Stent director of the Smithsonian American Art Museum. "I am excited that this new medium is now a permanent part of our collections alongside other forms of video, electronic and code-based art."
Games and Art
There has been a long — and at times, heated — debate on whether games could rightfully be called "art." Such notable critics as Roger Ebert famously maintained that games are not art, while those in the electronic entertainment industry have long argued that games do have artistic qualities.
The Smithsonian American Art Museum's first two selections for its permanent collection could help showcase the artistic nature of video games. Flower was chosen in part for its innovative gameplay, which has players taking the role of the wind, and with just minimal control affecting the in-game environment. The creators of this title saw it as an interactive poem, one that cannot be fully appreciated through still images or video clips.
While not nearly as popular as the blockbuster Grand Theft Auto V, Flower could now be a title that endures the test of time, thanks to its inclusion in the museum's collection.
"Our culture is defined not only by what we celebrate, but ultimately by what we choose to archive," Jon M. Gibson, founder and co-owner of Iam8bit, an interactive art gallery devoted to video games, told TechNewsWorld.
"As a species, when we launch into space to colonize new galaxies, it's the collection from the Smithsonian that we'll tow along as cargo," he said.
"Video games most definitely play a significant role in our modern day culture," commented Wanda Meloni, principal analyst at M2 Research.
"In my mind, the timeless games are simply our modern form of storytelling; they have the ability to transport someone into another time period, another dimension, or another world through the use of graphics, music and narrative, and exploration," she told TechNewsWorld.
"Video games are most definitely an art form — they have the ability to evoke emotions in people it the same way music, dance, film, painting and architecture can," she argued. "The problem, as with any art form, comes when the commercial incentives outweigh the artistic sensibilities."
Halo's Old-School Approach
The Smithsonian's other choice, Halo 2600, is especially notable in that this 2010 take on the 2001 game actually was presented as it would have been made more than 25 years ago, during the first true golden age of home video game consoles. The 3D first person shooter was re-imaged on a 2D plane.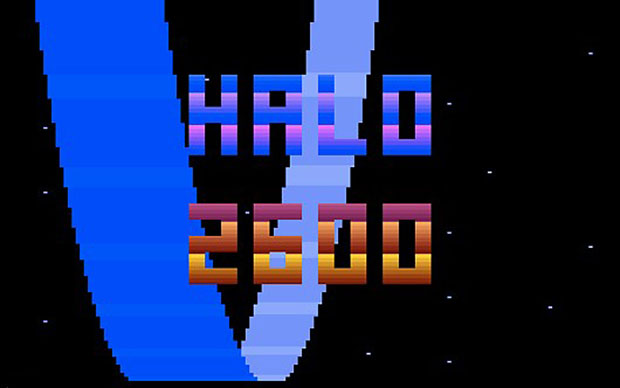 Designed by Ed Fries, who formerly headed up Microsoft's game division when it released the original Xbox console and the first Halo title, this "de-make" was recreated and envisioned as it would have appeared if developed for the Atari 2600 system in the late 1970s or early 1980s.
"Halo 2600 stakes out some very interesting ground identifying the video game as a democratic mode of expression," Michael Mansfield, curator of film and media arts at the Smithsonian American Art Museum, told TechNewsWorld.
"As a home-brew game — albeit by a recognized brewmaster — authored in the margins, Halo2600 offers a kind of haiku-like virtual essay on the reach and potential of video game culture, and on the character of human imagination with technology," he explained.
Other titles should grace the Smithsonian, suggested Meloni. "Some early games such as Pac-Man need to be included from an historical perspective."