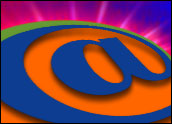 E-mail systems such as Microsoft's Exchange had been considered moribund technology, but recently they have been revitalized. "Because corporations are now using e-mail to streamline a variety of communications, including instant messaging and Web conferencing, they are moving away from simple Web based e-mail systems to more sophisticated enterprise packages," said Peter O'Kelly, research director at market research firm Burton Group.
As this change has taken place, Microsoft's Exchange has been gaining a great deal of acceptance. Along with this rebirth has come the need for companies to make sure that their e-mail systems are available to users. Consequently, they are taking steps to ensure the mail goes through when they have planned or unplanned downtime.
Routine maintenance tends to be the most common source of downtime. With software changing at a rapid clip, it becomes common for companies to take systems offline so they can perform tasks, such as putting in a new patch, updating a program, or cleaning out some unneeded files. Traditionally, these tasks were done when users were offline: early in the morning, late at night or during the weekend. With the advent of the Web, performing such tasks has become more difficult.
"Companies no longer can take their systems offline at night or during the weekend because customers, suppliers, and employees often are [still] using the system," noted Scott Bolser, an industry analyst with market research firm Ferris Research.
When Timing Is Not the Best
Unplanned downtime, which typically accounts for 10 to 20 percent of company outages, can stem from several problems: network or system overloads, problems on a network connection, defective software, power losses, or even natural disasters. By definition, such problems are sporadic and difficult to plan for.
"For corporations, the issue is not how much downtime a firm experiences but more when it takes place," stated Michael Osterman, president of market research firm Osterman Research. Typically, problems seem to occur at the worst possible time: when a company is running a special promotion or has an important shipment for key customer.
Those moments may seem more significant than they are simply because even highly available systems fail regularly. With recent technical advances, suppliers have improved system availability, so many are accessible more than 99 percent of the time. Osterman Research determined that 99.9 percent uptime in a 24/7 operation translates into 8 hours and 46 minutes of downtime each year or about 44 minutes of downtime every month.
A variety of vendors, starting with Microsoft, have been aware of the problem and continue to add features to improve availability. "With Exchange 2003, Microsoft put some robust reliability functions into place," Burton Group's O'Kelly told TechNewsWorld. With that version, the company added functions such as clustering that can help a company keep its systems online. In a cluster, if one server is not working, the transaction will switch over to a spare system.
Clustering Compounds Company Costs
While beneficial, clustering presents a few challenges to enterprises as well, however. The first is cost: companies may literally double the price of their system as they put clustering functions in place. Also, setting up and maintaining a cluster can be more difficult than working with a single system.
Another issue is the new features do not help companies that are running older versions of Exchange. "Because of the cost associated with an upgrade, a number of small and medium businesses have kept previous versions of Exchange in place," Osterman Research's Osterman told TechNewsWorld.
A large number of vendors, meanwhile, have developed a wide range of products to help companies lessen Exchange downtime, including Attix5, Avepoint, AXS-One, Cemaphore Systems, Computer Associates, CommVault, EMC, FalconsStor, FilesX, GFI Software, Kroll Ontracks, LiveVault, MessageOne, Mimosa Systems, Network Appliance, Neverfail Group, NovaStor, OTG Software, SolidData Systems, SonaSafe, Storeactive, Symantec, Timespring, UltraBac Software, XOSoft and Yosemite Technologies.
These products range in functionality from those that keep information available during routine maintenance to those designed for disaster recovery. In certain cases, users buy and maintain the add-on products, but in a growing number of instances, the vendors run the system. In addition, many of these systems monitor e-mail performance, so companies can take steps to enhance availability before rather than after problems arise.
A Hit in the Financial Services Industry
The level of interest in these products tends to vary by industry. "In markets like financial services, there is extensive use of products to improve e-mail reliability because information flow is so important," stated Ferris Research's Bolser. Use in other market segments has not been as extensive.
Whether or not these products will ever be more than a niche offering is unclear. With Microsoft getting a new version of Exchange ready, its reliability features are expected to continue to improve. "Microsoft plans to migrate Exchange to a DBMS (database management system) architecture, which will make it easier for the company to improve the product's reliability," noted Burton Group's O'Kelly.
Also, higher availability is often demanded with many applications, not just e-mail. Consequently, vendors are developing products that add reliability functions to a number of applications rather than just one.
Despite those issues, the market for these products should be robust in the short term. "There are enough small and medium sized businesses that are starting to see the need for additional e-mail reliability functions," concluded Osterman Research's Osterman.