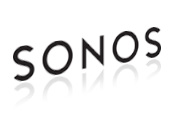 A new partnership between Sonos and Google means that users of the Google Play Music app for Android now can stream music to their Sonos speakers directly from the app itself.
Available in 25 countries, the new capability effectively eliminates the need to use Sonos' Controller app as an intermediary. It represents Sonos' first such integration partnership with a major music streaming service, but it likely won't be the last, Kristen Bender, Sonos' senior product manager for music services, told TechNewsWorld.
"In betting on streaming, we look to bring thousands of services to millions of music lovers worldwide," Bender said. "While we started with Google Play Music, we look to provide this same experience to users across multiple services."
For now, however, the capability is Android-only — "no date has been set at this time for further consideration for iOS," she said.
'A More Immediate User Experience'
Sonos originated in the PC era, when music typically was stored on local hard drives, so "it made sense to sync from there," Mark Mulligan, media analyst with MIDiA Consulting, told TechNewsWorld.
While the majority of listeners still do things that way, "things are changing, and Google Play is aimed at changing that," Mulligan pointed out. So, in many ways, "this is a recognition of the fact that we're moving into the post-PC era."
From a user-experience perspective, "it is much more easy and elegant to be able to play directly from your phone — it's a more immediate user experience," he added.
'Google Is Playing Catch-Up'
Systems like Sonos and others "are a growing way for audiences to consume music," agreed radio futurologist James Cridland. "Most of them have access to Spotify, Rdio and other music services, so Google is playing catch-up here: This move will just put Google Play Music on a similar footing to the other services."
The unavailability of Google Play Music on Sonos surely has dissuaded some Sonos owners from signing up for the Google service; conversely, "its availability on Sonos should mean current Google Music users will consider a Sonos system in future. This is a win-win for the two companies," Credland told TechNewsWorld.
In general, Google Music has appeared to be "a hobby" for Google and "something they haven't taken too seriously," he added. "It still lags behind Rdio and Spotify for social features."
Both competitors have a multiplatform strategy, for example, and Spotify in particular is available on a large number of devices, he pointed out.
So "this deal does indicate that Google is taking its music product more seriously," Credland concluded.
'A Win for Both Companies'
Sonos, meanwhile, is "facing more competition in the whole-home wireless streaming market these days, as companies such as Samsung, Apple, Bose, DTS and Qualcomm have launched or announced their own flavors of wireless streaming," Chris Boylan, editor-in-chief at Big Picture Big Sound, told TechNewsWorld.
Two things that set Sonos apart, Boylan suggested, are "integration with a large number of different streaming apps — Spotify, Pandora, Internet Radio, iTunes and now Google Play Music — and ownership of the complete user experience.
"With Sonos, you don't have to piece together a system or worry about complicated set-up for multiple components," he explained. "You just download the Sonos Controller app, buy a Sonos speaker, connect the speaker to your network by pressing a couple of buttons, and you're done. Everything else is controlled by the Sonos app."
Now, with support for Google Play Music, "you can send your Google Play playlist directly to any Sonos speaker — it doesn't stream the music through your phone or tablet, so you don't have to worry about WiFi dropouts or having your music interrupted by system sounds or an incoming phone call," Boylan added. "It's very similar to Apple's AirPlay, but for Android devices instead."
That, in turn, adds up to "a win for both companies," he concluded, "as it makes it easier for current Sonos owners to stream from their Google Play Music accounts, and it allows Google Play users to easily send their music anywhere in their homes without the range limitations and inherent drawbacks of a Bluetooth connection."