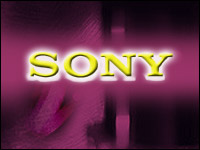 Sony unveiled two new Walkman music players Thursday, the NWZ-A810 and NWZ-S610. The two new players bring video storage and playblack capabilities to the iconic Walkman brand in the U.S. and are the first in the digital players from the company not tied down to Sony's ATRAC (Adaptive Transform Acoustic Coding) audio format.
"Our Walkman products offer great resolution, a bright screen, high-quality sound and a long battery life," said Brennan Mullin, vice president for audio products in the digital imaging and audiodivision at Sony Electronics. "We are providing our customers the choice to use multiple music sources."
Open to the Possibilities
With Sony's announcement that its new and future music players are compatible with Microsoft's security-enhanced Windows Media Audio (WMA) compression technology as well as formats of most subscription services, the company's ATRAC audio format joins a long line of formats Sony has attempted to push to the market despite relatively limited versatility and popularity. Other formats from Sony include BetaMax, MiniDiscs, Memory Sticks and Universal Media Discs.
In addition to WMA, the DRM-free players also support the non-secure AAC (advanced audio coding) and MP3 music formats, as well as JPEG files for photos and the AVC (advanced video coding) Baseline Profile and MPEG-4 video codecs.
The demise of the ATRAC audio format will be a benefit for users eager to load their Walkman players with tunes from a wider variety of venues selling music downloads. It also means the company will phase out its Connect Music Services that were based on the technology. The site will go dark, Sony said, by March 2008. Specific timing will vary based on region and market demand. The Connect e-book service will continue to operate.
Coulda Had It
The switch may be too little far too late for Sony, James McQuivey, a Forrester Research analyst, told TechNewsWorld, and represents a huge missed opportunity for the company to take the lead in the video playback device market or at least mount a viable challenge against Apple's iPod.
"Sony's move to accept MP3 and other popular audio formats is long overdue," he explained. "Sony could have dominated if not the audio market, then the video market, with the PSP (PlayStation Portable), a very elegant playback device for mobile video.
"But Sony's insistence on promoting yet another video format (UMD) instead of open video formats made that device only a game platform and never allowed it to gain momentum as a video device," he continued. "Now the shift away from Sony standards for audio and video is too late to wrest away from Apple the title of world portable audio and video device maker."
Walkman's Squandered Legacy
The new line of digital media players are significant because they signal a change for Sony after a decade of pushing its own format, Susan Kevorkian, an IDC analyst, told TechNewsWorld.
"It's notable that it's taken Sony nearly ten years to adopt a full-market-friendly portable media player strategy," she explained. "Today, Sony's players support unprotected MP3- and AAC-encoded files and Windows Media Technologies-protected content, making them compatible with mainstream digital audio collections and services — including iTunes Plus.
"At inception, Sony's otherwise very attractive players did not support MP3 and only played back files encoded and protected by its own proprietary codec and DRM technologies," Kevorkian pointed out. "The latter was Sony's Achilles' heel in a market that it was otherwise well-positioned to dominate, given the legacy of its Walkman portable audio player products."
However, now, instead of leading the pack and possibly serving as a serious competitor to the iPod, Kevorkian said, Sony has to concern itself with the also-rans in the portable digital media player market.
"Sony needs to worry about other non-iPod competitors first, such as Microsoft, SanDisk and Creative. Long term, with its strong brand equity and home audio pedigree, Sony is expect to hold its own against other players in the portable media player market," she stated.
"These newest devices compete favorably with [Microsoft's] Zune and other devices that are nipping at the heels of the iPod," McQuivey added. "But none of those devices is a significant rival to Apple, especially in light of rumored enhancements Apple is putting into its iPod line in anticipation of the holidays."
Video Walkman Style
Thanks to a Quarter Video Graphics Array (QVGA) LCD screen, users will be treated to a crystal clear image (320 by 240 pixels) on the top-of-the-line NWZ-A810's two-inch screen and NWZ- S610's slightly smaller 1.8-inch screen, designed for a younger demographic, as they watch their favorite videos on the new devices.
The NWZ-A810 series of Walkman players provide up to nine and a half hours of video playback while the NWZ-S610 will power videos for eight hours. Sony promises up to thirty-three hours of music playback for both players.
The two devices are available in three different storage capacities, 2 GB models that will hold up to 440 songs; the 925 song-capacity 4 GB models; and an 8 GB model that will squeeze in up to 1,850 songs. The devices range in price from US$120 to $230 and come in up to five colors — white, pink, black, blue and silver, depending on the model.
The new players will also be among the first, according to Sony, to pass a series of compatibility tests, including PlaysForSure verification, and will be certified for Windows Vista. Sony is throwing in Microsoft's Windows Media Player 11 to help users manage their digital music library and make transferring music intuitive.