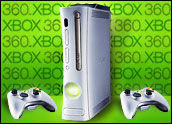 Comedy Central's Emmy award-winning cartoon series "South Park" is getting its first-ever high-definition (HD) episode, "Good Times With Weapons," and Microsoft's Xbox Live service will distribute it free for two weeks.
"South Park" is the raunchy and irreverent comedy about the misadventures of four foul-mouthed kids in South Park, Colo. The show's animation is based on the look and feel of crude paper cutouts, so providing an HD version is as fittingly ironic as much of the show's content.
In any event, the episode can be downloaded via Xbox Live Marketplace, which currently provides about 1,500 hours of entertainment content aimed at an 18- to 34-year-old gamer demographic with movies like "Crank", "Jackass Number Two," "Saw III," "Beerfest" and "Employee of the Month."
Six Million Users
In addition to "South Park," Microsoft is touting that it has reached its six million Xbox Live user goal ahead of that anticipated June 2007 target date. Not all of the six million users are Xbox 360 users — some use the original Xbox console unit — but Microsoft hasn't identified the percentage that use the 360.
The eleventh season of "South Park" kicks off on Wednesday, and for the first time ever, Comedy Central says the newest episodes from Season 11 will be available uncensored on Xbox Live beginning March 13. Viewers can get South Park seasons five through nine now, however, in addition to the South Park movie, "South Park: Bigger, Longer & Uncut."
Outside of Xbox Live, Best Buy is getting in on the "South Park" in HD promotion, too — the retailer plans to offer free HD DVDs of the "Good Times With Weapons" episode with the purchase of any Xbox 360 console or HD DVD accessory from March 20 through April 3.
Core Gaming Console
"The Xbox 360 is a gaming platform, so you're not going to have a bunch of people running around buying the Xbox 360 so they can download movies or television programs — or buy Xbox Live arcade games for that matter," Gartner Analyst Van Baker told TechNewsWorld. "So first and foremost, it has to be a no-compromise gaming platform, but once that's satisfied, the ability to leverage that investment to give incremental entertainment capability to the platform is pretty important."
Baker noted that the ability to offer HD content like "South Park" adds perceived value in buying the platform and broadens the appeal to additional members of the household who aren't the primary gamer. "But it won't make a non-gaming household go out and buy it," he added.
Every Little Bit Helps
In the wide world of movies and television, the 1,500 hours of Xbox Live content — not all of which is in HD — isn't that much.
"Xbox Live is one of the sustaining parts of the Xbox experience," Rob Enderle, principal analyst for the Enderle Group, told TechNewsWorld. "Those that sign up and use it are more likely to remain wedded to the product and support the ecosystem. … Programming has been relatively light for this product — particularly due to the lack of HD programming being released for download — so every little bit helps."