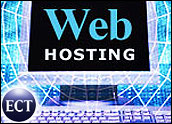 Colocation. Co-location. Colo. Collocation from the Latin collocare. It's one of those words we can't make up our minds how to spell. But they all mean the same thing in IT terms: Colocation is the practice of housing servers — usually Web or telecommunications servers — in secure, well-connected facilities.
Strictly speaking, colocation applies to an arrangement in which the customer's own servers are installed on the colocation provider's premises, but management of those servers remains in the hands of their owner. The colocation strategy also blends into arrangements where server management, or even full Web hosting and site management, are included in the mix.
In some cases, such as that of hosting provider Rackspace, the provider actually owns all the hardware and leases it to customers. In fact, said Annalie Drusch, director of corporate communications at Rackspace, "for security reasons we don't even let our customers into the data centers."
Reduction in Demand
No matter how you define it, the pure colocation segment of the industry — which provides only space, power, security and network connection — has been marking time since the dot-com boom hit the wall.
According to Tim Anker, vice president of IP and colocation at Band-X, a UK-based "neutral independent marketplace for the telecom industry," the colocation market hit its peak in March 2001.
The reduction in demand since then has had several widespread effects. During the rapid technology rush, many companies built large data centers and huge capacity, resulting in an oversupply when the dot-com bubble burst. That oversupply has meant falling revenues and profits, especially in nonmanaged services.
Light at Tunnel's End
According to Aberdeen Group analyst Dana Tardelli, while hosting margins might run between 20 and 40 percent and managed hosting as much as 30 to 40 percent, bare-bones colocation margins are in the single figures. The gloom has not been evenly distributed, however.
Anker noted that prices for colocation space in the United States have remained relatively stable, while those in Europe and Asia have fallen quite dramatically. "Well-established operators who have lots of fiber and lots of connectivity options have not had to discount to sell space," he told TechNewsWorld. "It's almost a case of the strong getting stronger."
At Internap, a Georgia-based connectivity vendor, Chris Oberkfell, director of product management, said that Cable & Wireless, Sprint, Intel and others have been exiting the colocation and hosting businesses. "But working against that, you have IBM, EDS and Sun continuing to support and drive grid- and utility-computing models that fundamentally require data center space," he noted.
"Many of the players that have survived this long are getting to where they can see light at the end of the tunnel and have at least corrected much of their business models, so you're not so afraid of them vanishing off the face of the earth," he added.
Colocation vs. Managed Hosting
Some commentators suggest that colocation, requiring considerable in-house expertise from the company buying it, is not for the fainthearted. Vendors offering degrees of management — from server management to full Web hosting — might benefit by removing this burden from customers.
In a July 2001 report, Yankee Group analyst Andrew Efstathiou predicted colocation would become commoditized, with competition focusing on managed services. "Hosting has finally begun the drive toward fully managed services," he said. "We believe this drive will ultimately result in the virtual elimination of colocation services."
At the time of that report, colocation accounted for about 40 percent of hosting revenues, a figure Efstathiou predicted would shrink to 20 percent by 2005. Managed hosting, he suggested, would rise from a 2001 level of 35 percent to 55 percent in the same period.
Virtual Real Estate
Rackspace is one of the major players in the managed hosting market, a space that some colocation vendors find increasingly attractive. "I can go out and get a half-rack of colocation for practically nothing, but there's no value in it," Morris Miller, Rackspace managing director and co-chairman, told TechNewsWorld.
"It was always a real-estate business, never anything more — though the market thought it was," said Miller. "Having the space is not the magic — the magic is having everything that surrounds the space." Fully managed hosting is like going to the Ritz-Carlton, he added. "Colocation is like an apartment."
Band-X's Anker also sees a shift toward managed hosting, but warns of pitfalls. "A lot of colo providers are trying to move up the value chain," he said. "I think this is quite a tricky area, actually. They have to be very careful. Because a lot of the 'plain vanilla' colo providers have a lot of customers who do these services already, so they're starting to bump into their customers' space."
No Silver Bullet
When all is said and done, it's the most basic benefits of colocation that continue to motivate buyers: security, power, ventilation, network connectivity and bandwidth, plus potential cost reductions for the enterprise through outsourcing these functions.
All the technology in use at colocation facilities is aimed at providing those conditions. During the boom, said Anker, the technical challenge was heating and cooling. As equipment got smaller, the technology question shifted to how much power providers could deliver to each individual rack.
"And even if we can deliver the power, can we cool the rack effectively enough?" he said, noting that because the industry has slowed down a bit, cooling is "less of an issue than it was."
Shifting Focus
Perhaps surprisingly, the introduction of blade servers is not widely thought to be important just yet because the relative abundance of available colocation space does not put a premium on compactness.
The technology focus now is on firewalls, switches and especially load-balancers, which distribute traffic across servers. In all these areas, said Internap's Oberkfell, there are several viable choices, and strong price competition is pushing costs down.
"Improvement in managed security services, clustering, load-balancing, et cetera are contributing," said Oberkfell. "But at the end of the day, I think you can point to simple management of IT costs and the emergence of Internet-driven business models which are pushing demand into colocation and other data-center services."