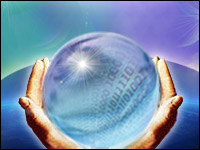 The Next Web, a network of online technology outlets, kicked off its annual conference Thursday morning in Amsterdam.
One of the morning's headline speakers was Alexis Ohanian, cofounder of the social news site Reddit, whose 25-minute talk discussed the ongoing — and increasingly litigious — battle over Internet rights.
Ohanian is something of an expert on the issue. He gained notoriety this winter when he was in the middle of the fight against the U.S. bills SOPA and PIPA. Those proposals, along with ACTA, were presented as ways to thwart piracy, but Ohanian said that was merely a convenient way to frame plans that would have ultimately stymied Internet freedom and creativity.
He went so far as to say that had SOPA and PIPA been implemented in 2005, then Reddit would never would have gotten off the ground.
"These plans were couched in language that fought against piracy," he said. "That seems like something that everyone in Congress could sign on to …
"At a time in the United States when Democrats and Republicans could not agree on anything important — with the recession, with unemployment — these bills were something that Democrats and Republicans would line up to cosponsor."
The bills were shot down, but Ohanian was careful to use the word " shelved" — not "killed."
"This is an ongoing fight," he said. "Until we have these things protected that we hold so dear, until we can get our privacy rights online, until we can get out free speech online codified and protected — like our other rights offline — we will have to be fighting."
Web 3.0
Also speaking Thursday morning was author Andrew Keen, whose new book, Digital Vertigo, comes out in May.
Keen, who was born in London, is probably best known for his 2007 book The Cult of the Amateur, which railed against "Web 2.0." This time around, Keen, ever the contrarian, takes aim at what he calls "Web 3.0," which is predicated on the notion that the Internet has become a global, social village.
"We've been set up to fall in love with something that doesn't really exist," Keen said.
"There no longer is a separation between the virtual and the real," he added. "The real and the virtual have become so indistinguishable, as to make either word rather meaningless …
"We are going online to reveal our identity, to distribute our data, to express our tastes, to build our networks, to define ourselves."
Keen's speech at times directly contradicted Ohanian's, which hailed the Internet's connectedness and openness as a vehicle for change.
Dutch Angle
Another morning speech was delivered by Dagan Cohen, founder of Upload Cinema, a Dutch organization that is tapping into people's obsession with online videos.
Cohen kicked off his speech with an apt visual: A shot of the Hollywood sign emblazoned on the Los Angeles hillside. Only instead of Hollywood, the sign, written in its telltale white stencil, simply read: "YOUTUBE."
Cohen went on to say that behind Google, YouTube is the Web's most-used search engine, and that 30 percent of all Internet searches are for videos.
As such, Cohen amended Antonio Perez's famous quote, "If it can be digital, it will be digital.
Cohen prefers, "If it can be video, it will be video," which is the philosophy behind Upload Cinema. People are encouraged to send videos to Upload Cinema, and Upload Cinema analyzes and curates the entries. Once the videos have been culled, the best ones are compiled into videos that are shown at movie theaters the world over.
In essence, Cohen has built a business out of people's zest for online videos, which he then brings to them offline. And Cohen is confident the business model is sound: "We believe that our love of movies, and our joy for sharing, will only grow."