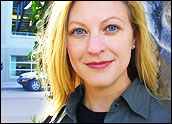 While most technology fans are still drooling over Apple's new iPhone, a future crisis awaits unsuspecting consumers. Reed Hundt, former Federal Communications Commission (FCC) chairman, along with a gaggle of self-interested advocates, are attempting to use politics and government regulations to turn back the clock on the Internet.
Hundt, for those who don't remember, was the former FCC chairman who presided over the disastrous plan for the government to "create competition" in telecommunications by forcing network owners to allow competitors to use their lines at government controlled rates. By his own admission, Hundt knows this plan was a lemon, so what's he trying to do now?
Exactly the same thing, except this time he stands to profit and the forum is wireless, not landlines.
The Purpose of an Auction
Very soon, the FCC will auction off valuable spectrum licenses that can be used to provide high-speed wireless Internet access. Up until recently, everyone thought that the spectrum would be allocated to the highest bidder, as is usually the case in an auction.
Recent rumblings from the FCC, however, are starting to reveal that the lobbying power of Reed Hundt, his friends, Google and several left-leaning groups has managed to sway current FCC chief Kevin Martin toward messing with the rules in order to "create more competition."
It won't and can't. But it will harm innovation, and thus consumers — a grave mistake that Martin, like Hundt before him, would likely never live down.
Competition and Consumer Options
The notion that government can create competition is flawed, and in this case, there is no proof that competition is lacking in the wireless sector. Indeed, the FCC's own data shows that the price of a wireless phone call plummeted from US$0.43 per minute in 1995 to $0.07 in 2005. That's a pretty significant change, and it's due to the reality that competition remains fierce and consumers enjoy many options.
Yet, that hasn't stopped some from trying to bend the rules in their favor.
Gigi B. Sohn, president of Public Knowledge, told Dow Jones that "Google and public interest groups were asking the FCC to 'rig the auction' to facilitate a third national broadband competitor to the incumbents — AT&T Inc., Verizon Communications Inc. and the cable companies."
Mistaken Math
Besides the obvious moral and potential legal problems with this strategy, the math isn't right either.
There are actually five big wireless carriers: AT&T, Verizon, Sprint, T-Mobile, and Alltel. Add to that the growth of satellite services and cable company plans to be big players with their $2 billion spectrum investment last year. One is simply shocked that anyone, especially Chairman Martin, would buy the bogus bridge that Hundt, Sohn and others are trying to peddle.
So why do companies like Frontline and Google think that regulators should "bid-rig" or bend the rules just for them? Frontline's argument is that it would contribute to public safety by providing wireless to emergency workers like police and firefighters. But, as The Wall Street Journal aptly pointed out this week, that's camouflage for a spectrum grab because "Congress has already allocated spectrum for emergency services, along with $1 billion in grants for public safety officials to build a system that's interoperable."
As for Google, the spectrum auction is simply another front in their net neutrality war. If they can convince the FCC to implement a "dumb pipe" rule for wireless, it wouldn't be long before land-based Net services would follow.
Americans don't need a bunch of dumb pipes. They need intelligent networks and intelligent officials who can see when self-interested advocates are trying to pull a fast one.
Fortunately for the FCC's Martin, the idea of price controls and rival access to networks has already been tried and failed. He has a clear example he can learn from and should decide to go in a better direction — forward to an innovative future, not backward to a regulatory boondoggle.
---
Sonia Arrison
, a TechNewsWorld columnist, is senior fellow in technology studies at the California-based
Pacific Research Institute
.
---