Speeding Up Your PC, Part 3: Getting Crucial Updates
Driver software manages the communications between a computer and its system components and peripherals, such as printers, graphic and sound cards, motherboards, game controllers, Bluetooth devices, and other hardware.
Driver software acts like a translator, helping a computer's operating system communicate with its hardware, and telling the hardware how to work. For example, when you want to print a document, driver software allows the communication to flow between the program requesting the print and the device responsible for the action — in this case, a printer.
Drivers are not limited to bigger components like keyboards or printers — they can also impact smaller items like USB drives. While drivers play a critical role in PC system performance, dealing with driver-related errors doesn't have to be a major source of stress. The following methods will help deal with most driver-related errors:
Method 1: Windows Device Manager
For the most part, driver problems can be solved by finding and installing the appropriate update. The first place to look when trying to update a driver is in the Windows Device Manager. By using this program, you can access all the devices that are connected to your computer, and for most, you can update the relevant driver.
To access device manager, click on Start and type "Device Manager" into the search field. In order to determine which device needs its driver updated, just reference the error message itself. If it says . . .
"The computer cannot find the ___" or
"Unable to connect to ____"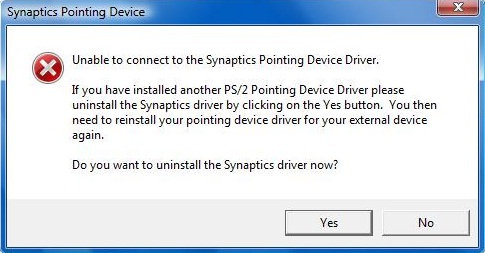 . . . then that is the device you should be looking for.
Once you've located the necessary component, right-click the name and select Update Driver Software. This will automatically begin Update Driver Wizard, a program that will guide you through the rest of the process.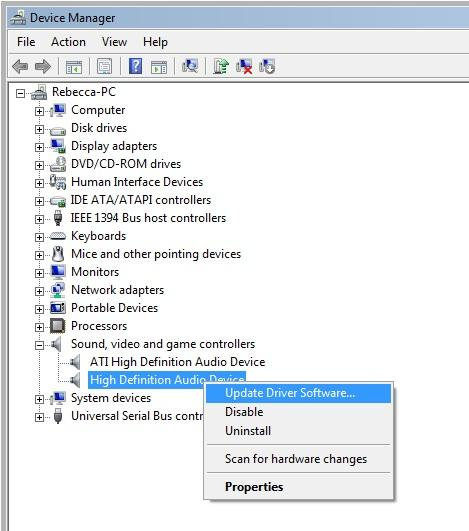 Method 2: Manual Update
Unfortunately, the above step may not always work, forcing you to find the driver manually. You can follow the steps below to find and install updated drivers yourself, or use one of a number of software applications available online designed to help automate the process. If you venture online for a free product to automate the process, choose carefully.
If you want to find and install drivers manually, first go to the website of the company thatmanufactures the product whose driver is in question. Let's say that the product is a Dell printer. For this device, go to the Dell website and search "drivers" or the product number. Having the productnumber will make the process far easier, but even if not, searching through the website should turn upthe correct system.
During the search you may be asked whether your computer is based on a 32-bit or64-bit system. It is best to check this prior to searching by going to Start, and then click on Computer orMyComputer. Once there, select Properties and check the bit size where it says "system type."

Once you have located the correct device, download it by clicking on the driver software file. After ithas downloaded to your computer, you will need to install it. For most software, this means clicking onthe downloaded item to initiate an automatic install sequence. However, if it does not automaticallybegin the installation process, you will need to access the Device Manager again.
Once there, identifythe product in question and select "Update the Driver." When Windows asks you to locate it, simplynavigate until you reach the folder where you saved the download.
Manual Update – Common Obstacles
If you are following the manual update process, you may need to work around a few potential bumps inthe road to make the experience more pleasant:
Device Doesn't Appear in Device Manager
First, it can be frustrating if you arrive at Device Manager only to find out that the device you want toupdate is not present on the list. If this happens:
Check to see if an older version of your driver is installed, and if so, uninstall it — just make sureit is the right device! Once you've done this, reboot your computer.In the reboot process, your computer should detect your device (if it is on, and plugged in). If itdoes, it may ask you whether it should search for an updated driver — let it. If it doesn't, direct itto the new driver that you downloaded already.
If this step doesn't work, there is no need to panic. Ultimately, a driver is simply a piece of software thatcan be downloaded for free if you know where to look.
Hardware's Too Old
In short, some devices last longer than others, and just because yours is an older model, it doesn't meanit is obsolete. However, newer Microsoft operating systems may not recognize these "more mature"products.
These error messages are generally signs of such a problem.
"There was a problem with the installation of your USB/Serial Device"
"The Device may not work correctly"
This issue generally takes a bit more creativity, but applying several of the skills learned above shouldsuffice for overcoming this problem.
The first step is to see if you still have the installation CD for the product. If you do, go to DeviceManager and select the Action menu. Here, select Add Legacy Hardware.
If you don't have the CD, go online and search "Driver for (device name and model number) Windows(version)." This should offer you a host of different download sites with access to the needed driver.
As with any download from the Internet, always make sure to consider the reliability of thesite.Once you're satisfied with the site's legitimacy, download the driver and save it to an easily locatedfolder. After you've completed this task, disconnect the device, uninstall its existing driver and rebootthe computer.
As your computer starts up, reconnect the device and hopefully Windows shouldrecognize it. If not, right-click the driver category in Device Manager and select Scan for HardwareChanges.
Dealing with older products is never an exact science, and sometimes it simply will not be adaptable toyour current operating system. However, this process should give you the best chance of making it work.
Method 3: Automatic Driver Updating Program
If the above steps seem like too much for you, the best option may be downloading an automatic driverupdating program. A host of great driver update software applications can be found on most leading download sites.
Again, the key is to make sure that the portal you are using is reliable, and that the software you choosefits with your main considerations, whether they be price, power or safety. Most of these softwareoptions will take care of the above steps for you and will be constantly looking for new updates for yourdrivers to help you avoid problems before they arise.
Stay tuned for Part 5: Choosing the right security software.