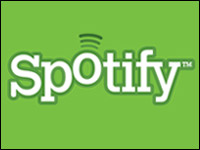 Honoring a previous agreement, legendary British rock group Pink Floyd has given the green light to music streaming outfit Spotify to host the band's catalog. Pink Floyd announced earlier this month that it would resist releasing its music on Spotify until the 1975 classic "Wish You Were Here" hit 1 million streams.
Well, the song hit 1 million, and Spotify announced via Twitter that Pink Floyd's tunes are now unlocked.
"Welcome to the machine…" As promised, after 1 million streams of Wish You Were Here, Pink Floyd's catalogue is now available on @Spotify.
— Pink Floyd (@pinkfloyd) June 17, 2013
It's been a long time coming for Pink Floyd to join the digital music realm. In 2010, the band sued its record label, EMI, over iTunes payments. In 2011, EMI signed a deal with Swedish-born, UK-based Spotify; alas, Pink Floyd's music wasn't included in the agreement.
[Source: Rolling Stone]
Chinese Military Helps Build World's Fastest Supercomputer
China has overtaken the U.S. and can now lay claim to having the world's fastest supercomputer.
The computer, "Tianhe-2," was built at the National University of Defense Technology in the city of Changsha. It can perform almost 55 petaflops — that is, almost 55,000 trillion instructions per second. The previous supercomputer record was 27.1 petaflops, announced last November. (A single petaflop was tops just five years ago.)
Supercomputers are often used for tasks requiring exceptional numbers of computations, such as weather analysis or geophysical research. The Tianhe-2, however — which runs entirely on Intel semiconductors — will also specialize in Big Data: It can process 600 terabytes of data using less than 10 percent of its computing nodes.
While there is not a consensus on how supercomputers might affect hacking and cyberespionage, it likely won't sit well with Washington that China, of all places, now has the world's most powerful computing device.
[Source: The New York Times]
OECD Pushing to Eradicate Tax Avoidance
The Organization for Economic Cooperation and Development delivered a report to the G8 Summit titled, "A step change in tax transparency: Delivering a standardized, secure and cost effective model of bilateral automatic exchange for the multilateral context."
The G8 Summit is being held this week in Northern Ireland, which is an apropos locale in which to discuss multination tax avoidance: British lawmakers have been furious with Google, Facebook and other companies that skirt UK taxes by processing sales out of neighboring Ireland. (The U.S., of course, has its own concerns about multinational tax evasion, having recently grilled Apple about its overseas tax practices.)
The G8 had asked the OECD to prepare the report after a G20 meeting earlier this year.
Cooperation between tax authorities "is critical in the fight against tax evasion," the report says, stressing the importance of exchanging information.
[Source: The Register]
Australian Doctor Drops Google Suit
Dr. Guy Hingston, a breast surgeon in Australia, has dropped his defamation suit against Google over its unflattering auto-complete results.
Hingston filed suit in California last January, claiming that Google's auto-complete suggested "bankrupt" when he was Googled. Hingston said it was defamation, that he's not actually bankrupt, and that the association had cost him clients.
The surgeon actually withdrew his case in March, but news is only breaking now. Hingston was seeking at least US$75,000 from Google.
[Source: The Age]