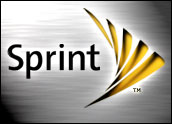 Harry Potter may have the Marauder's Map to show him where his friends are, but Sprint customers will soon have Loopt to help them find and connect with each other.
Mountain View, Calif.-based Loopt announced Tuesday that it has launched its namesake service on Sprint technology, using the GPS (Global Positioning System) capabilities on select Sprint and Nextel phones to let friends share their locations and status messages, send proximity-based messages and view geo-tagged photos and content on the go.
"The most common mobile question in the world is 'Where are you?' and we're excited that Loopt will be able to answer that question for Sprint customers who choose to participate," said Loopt CEO and cofounder Sam Altman. "The way we communicate on the mobile phone is about to change forever, as Loopt on Sprint puts an end to missed connections and facilitates real-world interactions."
Geo-Tagged Journal
Loopt's social mapping service can find everyone in a user's private network of friends and display their locations on a map on the phone. It sends an alert when friends are nearby, and also allows users to send proximity messages.
The service also features geo-tagging capabilities with its journaling feature so mobile users can capture their experiences and share them with friends.
The service is 100 percent permission-based, and lets users turn the location-sharing function on or off at will for select friends or for everyone.
The service will be available "in the coming weeks," according to Loopt, on more than 25 Sprint and Nextel phones for US$2.99 a month, plus data charges.
A Younger Crowd
The Loopt service is clearly aimed at the 18-to-35 crowd, JupiterResearch wireless analyst Neil Strother told TechNewsWorld, and fits in nicely with Sprint's other location-based offerings.
"Young people are obviously much more likely to pick up this technology if it strikes them the right way," agreed Ira Brodsky, president of Datacomm Research.
Those in ethnic groups and other kinds of user communities could also be particularly likely adopters of Loopt, Brodsky told TechNewsWorld — "any kind of community where people want to be in close touch with those who have shared interests or backgrounds."
With such location-based services, Sprint appears to be trying to carve out the youth market, and to position itself to go after user communities, Brodsky added. "Global positioning systems are being built into more and more cell phones, and they're just sitting there waiting for people to exploit them," he said.
Uncertain Demand
Loopt launched on Boost Mobile last November, and signed up more than 100,000 customers in the first three months after its launch, according to the company. Last year the firm announced a $5 million Series A financing led by venture capital firms Sequoia Capital and New Enterprise Associates, which also helped found Google and TiVo.
"It's an interesting service; the fundamental question is, how many of these people will pay more per month to find out where their friends are?" Strother added.
Location-based services are not in heavy demand so far, particularly on cell phones, according to JupiterResearch data. Generally, people have more interest in location features in their cars, Strother said.
The category is starting to gain some traction, however, he added.
'No Silver Bullet'
"I think location-based services as a whole has a good future, but it's a future that is incremental and made up of a conglomeration of things, including not just services like Loopt but also kid-tracking, turn-by-turn navigation, localized weather, local search, etc.," Strother said.
"Over time, I think there won't be any one single application that everyone has to have — it will be a lot of different silos that a number of people use," he added. "There's a lot of promise here, but no silver bullet."