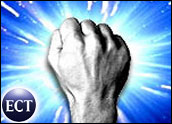 Like many organizations, the U.S. Army Corps of Engineers noticed an ever-increasing volume of traffic on its frame relay network, which connects 42 field offices in the Dakotas, Iowa, Minnesota and Wisconsin. "We had to find a way to continue to provide our users with adequate response time without dramatically increasing our telecommunications costs," said Al Canfield, network administrator at the government agency.
To solve the problem, the agency turned to a Wide Area Network (WAN) optimization system from Peribit Networks.
Peribit is one in a handful of vendors, such as ActivNetworks, Artera Group, Expand Networks, Swan Labs, Packeteer and Tacit Networks that offer such products. These companies sell devices that compress information, allowing customers to pack more information onto their existing communications lines.
"When WAN optimization products emerged a few years ago, customer interest was limited, but recently a growing number of companies have purchased the products," noted Robin Gareiss, principal research officer at market research firm Nemertes LLC.
Driving WAN Demand
A few factors are driving demand for these systems. Applications have become more complex and file sizes have grown, so network managers need to provide their users with more bandwidth. This is not a problem at the desktop where 100M bps and even 1G bps links have become inexpensive and therefore easy to cost-justify.
WAN bandwidth represents a different scenario. Businesses recognize that Internet boom promises of free WAN bandwidth have proven to be empty. A T1 line, which operates at a speed of 1.5M bps, or a frame relay line connecting two domestic locations can cost several hundred dollars per month, and an international line can be priced at a ten times as much.
Eyes on the Bottom Line
Medium and large enterprises often have to connect many branch offices, so these charges quickly add up. With global competition increasing, firms need to keep their operating costs in check. Telecommunications is often one of the top two IT expenses (along with salaries), meaning that increased costs in that area often force cutbacks in other expense items, such as hardware and software purchases.
WAN optimization products offer IT managers another option to the robbing-Peter-to-pay-Paul budgeting technique. These data compression products rely on sophisticated algorithms that eliminate redundant information from packets. At the sending station, a product converts data into shorter streams of transmitted symbols, and a table — or dictionary — is used to translate these symbols back into their original form at the receiving end.
The vendors use various techniques to squeeze more data into a standard pipe, with the major differences centering on how the compression technique is defined and what traffic is compressed. Broadly speaking, the algorithms depend on one of two compression techniques: redundant string compaction or replacement dictionary lookup. Redundant string compaction replaces strings of repeated characters with smaller instruction sets. Dictionary lookup also targets repeating strings and patterns, but instead of inserting compacted replacement strings, it inserts lookup keys that point to dictionary entries in a traffic stream.
Dramatic Performance Boosts
Data compression has become so commonplace that router vendors include it as a base feature in their products. Usually the compression techniques are designed for all applications and do not maximize performance based on what information is being transmitted. Recently vendors have designed special data compression algorithms that do more than generic data compression: They compress data used in specific applications. For example, they will examine the traffic flow from an e-mail application and adjust it to fill up a communications line. While the performance gains delivered by these devices depend on a company's data flow, the improvements range from 30 percent to more than 400 percent.
In addition to the ongoing need to maximize their existing investments, a few other factors are driving user interest in these devices. The maturation of technologies such as Voice over IP (VoIP) is forcing companies to examine consolidating their corporate networks. Rather than have distinct networks supporting their data, video and voice transmissions, firms are putting all of their traffic on one set of pipes, and they need to make sure that the new lines can deliver adequate response time.
"Typically, the WAN optimization systems include quality of service features so companies can allocate bandwidth to specific applications," Gareiss of Nemertes told TechNewsWorld.
Not Your Typical Security Concerns
While the devices offer many benefits, they also come with a few warning labels. Since the concept of optimizing WAN bandwidth is relatively new — most products have only been shipping for two or three years — there are product flaws.
The products do not work with all types of traffic. For instance, some products may not support Microsoft's SQL Server. Encrypted data and VPN (virtual private network) tunnels also create problems. Because encryption transforms packets into unrecognizable bit patterns, the products are unable to determine what data may be redundant.
To solve the problem, a firm could run the bandwidth optimization system before encrypting the data. This approach is possible with IPSec encryption typically used for site-to-site VPNs, but it does not function as well with Secure Sockets Layer (SSL) encryption.
Another problem is that the devices may not work on all network connections. "Most of the products are designed to work at a top speed of about 1M bps," noted Peter Sevcik, president of market research firm NetForecast. "If a company has a higher speed link, say a T-3 connection, it may have difficulty finding what it needs."
While the various products can deliver needed performance boosts, they come at a cost, with each low-end system (two are required on each link) priced at a few thousand dollars and more sophisticated systems reaching the $25,000 mark. In the current tight economy, it has become imperative for network managers to justify the costs of such purchases. The potential savings are greatest on longer, more expensive communications lines, with international links often offering the most compelling return on investment.
Despite the problems, sales of the products have been on the rise. "Companies are forecasting dramatic increases in bandwidth, and WAN optimization systems offer them one option to deliver needed bandwidth to their users," concluded NetForecast's Sevcik.