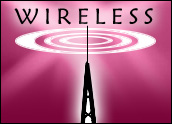 Meraki, a wireless mesh network startup with dreams of bringing Internet access to developing countries, announced Friday that it will expand its "Free the Net" program, currently available in a few San Francisco neighborhoods, to cover the entire city and create a free municipal WiFi network.
The Mountain View, Calif.-based company also announced that it has raised US$20 million in its second round of funding from Sequoia Capital, DAG Ventures, Northgate Capital and other existing investors.
"This groundbreaking network in San Francisco will show the world that with Meraki's unique approach to building networks, we can quickly bring broadband Internet access to every city in the world," said Sanjit Biswas, CEO and cofounder of Meraki.
"By expanding our San Francisco network, we are creating the largest real-world test network of its kind, where we plan to develop new wireless networking technologies and also test the economics of free, ad-supported Internet access," he added.
Meshing Together
The fruit of a Massachusetts Institute of Technology Ph.D. thesis, Meraki's technology uses a so-called mesh network to bring Internet users low-cost access to the Internet. The idea is built around the use of the company's inexpensive wireless access point and repeater antennas. Priced at $49 for the Meraki Mini and $99 for the Meraki Outdoor, the devices are installed by home owners, not governments, and deliver nearly 1 Mbps of access for each user.
With each additional repeater placed on a rooftop, balcony or window, users expand the reach of the network created by combining signals from the hundreds or thousands of low-power radio repeaters to homes and businesses. However, a repeater is not needed to access the Internet. Users simply use the free network provided by repeaters in their neighborhood.
The company uses its central servers and intelligence built into each repeater to monitor the network, and each point in the network is automatically optimized for speed and performance without any maintenance required from users.
Meraki announced its San Francisco Free the Net program in March as a way to showcase its wireless mesh network technology, proving that "there's a new way to provide Internet access to the next billion people," the company said at the time.
The goal was to provide Internet access for 15,000 residents from Mission Delores Park through the Castro and Duboce Park neighborhoods and extending up to Alamo Square Park at no cost to either the municipal government or users. However, since the program began in select neighborhoods, Meraki said it has provided service for more than 40,000 users over a two square-mile area.
To take the network citywide, Meraki will install hundreds of small solar-powered distribution points on residential and commercial rooftops. As the network continues to grow, the company will provide up to 15,000 repeaters, with a range of up to 700 feet, to San Francisco residents.
Meraki expects to have its expanded network up and running by midyear and will provide free wireless repeaters to residents on an ongoing basis. The company will also assume the financial burden for establishing the network without relying on any public funds.
Show 'Em What You're Working With
Meraki will succeed in creating a municipal WiFi network in San Francisco, where companies such as Google and EarthLink have not, because the company is using the city to showcase its technology, said Sally M. Cohen, a Forrester Research analyst.
"The San Francisco plan is generally a stand-alone play; that is, it doesn't really fit into Meraki's larger goals. The plan to blanket San Francisco with free WiFi brings the company press and drives awareness for their technology. This San Francisco network is marketing for Meraki. I see this deployment as a proof-of-capabilities network and not an attempt to best the deployments in other communities," she told TechNewsWorld.
"This is really more of a way of attracting attention to their technology, because there are a lot of mesh companies out there already that people are aware of. If you can go into a high-profile city like San Francisco that has well-publicized failures in coming up with its own WiFi network, you can go there and do it successfully on your own [and] a lot of people will be paying attention to you," said Daryl Schoolar, an InStat analyst.
"It's a big way of advertising their company, not a long-term strategy of going out and starting networks, because there isn't any revenue," he added.
While Meraki's primary market play is for citizens of developing countries, the company is also interested in providing the infrastructure for wireless networking in multi-tenant dwellings, such as housing developments for low-income and average-income residents, Cohen explained. Meraki is not trying to get into the municipal WiFi game per se or attempting to deploy a municipal network in other communities similar to those going up in Minneapolis; Portland, Ore.; or Addison, Texas.
"The San Francisco network being completely funded by Meraki is simply their way to showcase what their technology can do. The citizens of San Francisco are simply the lucky beneficiaries," she added.