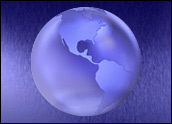 In an unprecedented cooperative effort to combat climate change, 31 states have joined forces to create The Climate Registry, a national initiative to track greenhouse gas emissions.
The newly formed Climate Registry is a tool to measure, track, verify and publicly report greenhouse gas emissions accurately, transparently and consistently across borders and industry sectors. It will support voluntary, market-based and regulatory emissions reporting programs.
Founding members of The Climate Registry include states at both ends of the spectrum with respect to their existing efforts to control emissions, and with governors representing both political parties. Collectively, they represent more than 70 percent of the United States population, according to Registry officials.
Diverse Members
The founding members are Arizona, California, Colorado, Connecticut, Delaware, Florida, Hawaii, Illinois, Kansas, Maine, Maryland, Massachusetts, Michigan, Minnesota, Missouri, Montana, New Hampshire, New Jersey, New Mexico, New York, North Carolina, Ohio, Oregon, Pennsylvania, Rhode Island, South Carolina, Utah, Vermont, Washington, Wisconsin and Wyoming, as well as the Campo Kumeyaay Nation and the Canadian provinces of British Columbia and Manitoba.
"You have to be able to count carbon pollution in order to cut carbon pollution," said Frances Beinecke, president of the Natural Resources Defense Council (NRDC).
"The Registry gives business and policymakers an essential accounting tool for tracking the success of the many emerging global warming emission reduction initiatives that are blossoming across the country," Beinecke said.
Consistent Accounting
Indeed, complexities in the way emission levels are calculated have made it difficult to make comparisons across regions.
"We think it's a good thing to have states use the same accounting protocols so that we know that a ton of carbon dioxide emissions reduced in California is equal to a ton reduced in another state," Bill Magavern, senior representative for Sierra Club California, told TechNewsWorld.
Corporate participation will be a key ingredient in the Registry's success, noted Ann McCabe, an environmental policy consultant who works with the Union of Concerned Scientists on global warming issues.
Calling All Companies
BP is a founding member of the California Climate Action Registry. "We look forward to working with others to make The Climate Registry a success," said Bob Malone, chairman and president of BP America.
"We believe a credible reporting system of greenhouse gas emissions is the first step in developing government policy and corporate programs that will change behaviors, spark innovation and deliver reductions of greenhouse gas emissions," he added.
"The multinationals understand this issue and are already engaged, but a lot of smaller companies may be newer to it and may have more to do," McCabe told TechNewsWorld.
Companies that do join will benefit by being better-prepared for future emissions regulations, she added, as a result of the experience they'll gain in determining their baseline greenhouse gas levels.
Federal Efforts
The Climate Registry will complement the federal government's existing 1605B program, which shares a similar goal, Kristen Hellmer, a spokesperson for the Executive Office of the President's Council on Environmental Quality, told TechNewsWorld.
"In 2002, President Bush called for the creation of a national reporting registry, and the federal government followed that call by creating state-of-the-art reporting protocols where businesses and institutions submit comprehensive reports on their greenhouse gas emissions, sequestration and reductions," Hellmer said. "We welcome this action by the states, as it is supplementing the extensive work already done at the federal level."
Need for More
Of course, many believe the federal government should do a lot more than it has, particularly when it comes to establishing caps on emissions like those set already in California.
"The Climate Registry is another example of how states are taking the lead in the absence of federal action to address greenhouse gas emissions in this country," said Arizona Governor Janet Napolitano.
"What's really important is for states and the federal government to finally set binding caps on emissions," Sierra Club California's Magavern said. "The registry is a nice step, but the binding, enforceable laws are what really has to happen."