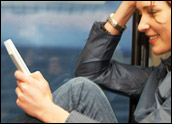 They are either the silicon-drenched saviors of books, newspapers and magazines, or yet one more reason for deep-pocketed early technology adopters to spend money.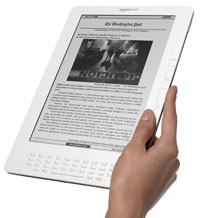 [Click Image to Enlarge]
The subject is e-book readers, and the introduction this week of Amazon's new larger-screen Kindle DX is just the latest option in this rapidly expanding consumer electronics segment.
However, while a quick comparison may give you details on screen size, battery life and wireless vs. wired download capabilities, the current economic crisis in publishing — especially among newspapers and magazines — has many in that industry trying to read the growth in the segment as a possible happy ending for their businesses.
That may remain a fairy tale for the moment, said Peter Glasowsky, analyst for the Envisioneering Group.
"The current crop of e-book readers is very limited in what kind of reading they can really work for," Glasowsky told TechNewsworld. "What it boils down to is all of these electronic paper-type displays are good for reading fiction, reading things that are sequential in nature. What they're not very good at is interactive reading, because the displays are very slow and very limited in their ability to support interactive operation."
That means limits on how much they can help struggling print publishers, who need color displays and the ability for consumers to interact with ads.
What's Out There?
In the meantime, a quick rundown of some of the top e-book readers:
A Publisher's Take
Based on her research of e-book readers, Janet Hasson said size and ease of use matter greatly. Hasson is vice president of audience development and strategy for Detroit Media Partnership, publishers of the Detroit Free Press and Detroit News.
"Our readers are telling us they they want [the newspaper] in a lot of different formats," Hasson told TechNewsWorld. "The e-reader is not going to solve all our problems, but it's one more distribution method on which to deliver our content. Really, our content is the most valuable thing."
If she were designing an e-book reader that would help her industry, Hasson says she'd want the larger screen size with the ability to display color (a feature not available yet via E-ink technology) along with wireless content download capabilities.
It's got to come as close to an actual newspaper as possible, she said. "[Readers] like the format of a newspaper, and that's why they like an e-edition. It feels like a newspaper, they can navigate it like a newspaper. They like the column format — they like to flip the pages. And they want the advertising. Some of the e-readers have ad content and some don't. For newspapers, that's a critical thing. We have to have the ability to interact with advertising."