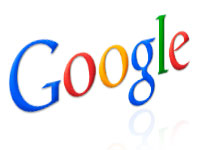 Google Street View has unveiled shots from some of the world's highest mountains.
In addition to Argentina's Mount Aconcagua, Tanzania's Mount Kilimanjaro and Russia's Mount Elbrus, Google has now also captured photos from Everest Base Camp in Nepal.
Because Street View's camera-equipped vehicles were unable to make the trek, a tripod and digital camera were used.
A 6.9 magnitude earthquake reportedly struck near Everest while Google was taking its images.
[Sources: The Register, Google, Time]
Report: Regulators Investigating Microsoft "Kickbacks" In China
Microsoft is being investigated for its relationship with business partners who allegedly used bribes to score software contracts.
A former Microsoft rep in China reportedly made the allegations, which are now being examined by the U.S. Justice Department and Securities and Exchange Commission.
Regulators are also looking at Microsoft's relationships with certain resellers and consultants in Romania and Italy.
The government has not accused Microsoft or its business associates of wrongdoing. Indeed, it is possible that no charges will be filed.
The allegations involving China, first reported by The Wall Street Journal, are from an "anonymous tipster" who claims that he/she was instructed to offer kickbacks to Chinese officials for inking software contracts. The tipster, whose contract reportedly ended in 2008, was involved in a labor dispute with Microsoft in China.
These allegations were scrutinized in a 10-month internal investigation by Microsoft. That investigation, which wrapped up in 2010, found no evidence of bribery.
Microsoft says it is taking the allegations in The Journal seriously, and is cooperating fully with government inquiries.
Meanwhile, as The Wall Street Journal was busy outing Microsoft, news broke that the FBI is investigating allegations that The Journal's China bureau bribed officials to get information. The Journal says that a "thorough review" yielded no evidence of wrongdoing, but the FBI is investigating all the same.
[Sources: The Wall Street Journal, Bloomberg, Microsoft blog post on TechNet, Associated Press]
British Bloggers Could Be in Trouble
Rules imposed by a new press watchdog could subject UK bloggers to hefty libel fines.
The new system will supplant the current one, which relies on self-regulation through the Press Compliance Commission. The UK phone hacking scandal was reportedly the impetus for overhauling the regulatory framework.
The new independent regulator can demand apologies from UK publishers and can impose fine of Pounds 1 million, or about US$1.5 million.
However, its dominion over Web content is not yet clear. Individual bloggers will reportedly not be subject to new regulations, but online "press-like" content — such as The Huffington Post — will indeed be considered culpable. The Huff Post UK's editor-in-chief has expressed consternation about the ambiguity.
[Source: BBC]
UK Rejects BlackBerry Software
BlackBerry's BB10 software, seen as an integral part of the company's quest to return to relevance, was rejected by the British government because it was not sufficiently secure.
BlackBerry has pegged its revival to its new Z10 device, which uses BB10.
The previous BlackBerry was indeed cleared in the UK for classifications up to "Restricted." Alas, tests on BB10 and BlackBerry Balance software — designed to divide work and personal accounts and prohibit content from slipping between the two — have unearthed what regulators have dubbed inadequate security.
BlackBerry is hoping that the Z10 can lure back corporate customers who are increasingly using iPhones and Android devices.
UK sales of the Z10 have reportedly declined significantly since its late January release. The device will be available in the U.S. on Friday.
[Source: The Guardian]