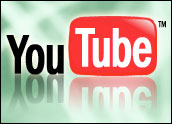 Daily traffic to video-sharing sites such as YouTube has almost doubled in the past year, according to a new study released Wednesday by the Pew Internet & American Life Project.
Whereas only 8 percent of Internet users surveyed at the end of 2006 said they had used a video-sharing site the day before being surveyed — an indicator that they visit such sites more or less daily — that number had increased to 15 percent in this most recent version of the study.
The study also found that whereas in 2006 just 33 percent of Internet users surveyed said they had ever visited a video-sharing site such as YouTube, that figure has increased dramatically — by a full 45 percent — to 48 percent of all Internet users in the 2007 results.
Triple-Digit Growth
The 2007 results represent the answers of 1,359 Americans ages 18 and older to survey questions asked between Oct. 24 and Dec. 2, 2007. The margin of error on the sample of Internet users is plus or minus 3 percentage points.
Among the groups showing the most dramatic surges in overall usage were women, 43 percent of whom now say they have ever visited a video-sharing site, as opposed to just 27 percent in 2006; and users between the ages of 50 and 64, 30 percent of whom said they had visited one in 2007, as opposed to just 19 percent the previous year.
The proportion of women Internet users who visit video sites on a daily basis surged by 120 percent — from just 5 percent to 11 percent of all women Internet users — while the portion of users aged between 18 and 49 visiting such sites daily doubled.
Widespread Appeal
"The audience is going mainstream and getting bigger," Lee Rainie, director of the Pew Internet & American Life Project, told TechNewsWorld. "The depth and breadth of the content on these sites is obviously attracting a wide following."
Growth in broadband adoption is another clear factor increasing the usage of video sites, Rainie added. Whereas 45 percent of respondents said they had broadband at home in the 2006 survey, a full 54 percent now say they have high-speed home connections.
"Many users and many sites are still figuring out ways to take advantage of this," Rainie noted.
There are also simply more videos available to view on sites like YouTube now than there were a year ago, the report noted. Fourteen percent of Americans now shoot their own video and post it online — more than triple the percentage of video takers who said they did that in 2006.
The Female Factor
The increasing popularity of social networks along with the continuing penetration of broadband access mean that there is a lot more video sharing and also photo sharing going on online today, agreed Karsten Weide, IDC's program director for digital media and entertainment.
The dramatic growth in the proportion of women users visiting video-sharing services is also not surprising given that the demographics of social networks in general are heavily female-slanted, Weide told TechNewsWorld. In fact, roughly two out of every three users of social networks are female, he said, citing a forthcoming IDC study.
"For online usage in general, women are much more inclined to use anything communications-related, including e-mail, instant messaging, and photo and video sharing," Weide explained.
An Ongoing Story
As one might expect, online video sharing will continue to grow, Weide said.
"We'll see some more broadband penetration, but that won't be the major driver," he noted. What will be is the aging of the social-networking population, he said.
"Social networks are currently heavily young, but as those users age, and as these cohorts go up in the age pyramid, we'll see that the older cohorts of the future will also be heavier users, and that will multiply," he explained.
"There's still room for growth," Rainie agreed. "There are still people who haven't found sites with the content that draws them in, and a growing number of niche sites are trying to exploit that phenomenon. This story isn't over yet."