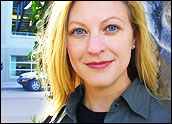 Last week's first annual Tech Policy Summit in San Jose, Calif., turned out smaller than expected, but did feature some big names and key insights into tech issues. The biggest surprise was Google's apparent flip-flop on the issue of net neutrality.
"None of us want any kind of heavy-handed regulation," said Andrew McLaughlin, Google's head of global public policy. He went on to say that "cutting the FCC (Federal Communications Commission) out of the picture would be a smart move." Stunned attendees could barely believe what they were hearing, given that the company had previously been pushing for regulations that looked heavy-handed.
Coming to Their Senses
Indeed, in a Senate Commerce Committee hearing last year, Google's Internet evangelist Vint Cerf called for government action, arguing that "the FCC has shown little willingness to extend the long-standing, non-discrimination rules governing our telecommunications system to the incumbent broadband providers.
"As a result, carriers increasingly will have an economic incentive to use their power to block competitors, seek extra payments to ensure that Internet content can be seen, and generally control consumer activity online."
Perhaps what's happening is that Google is finally coming to the realization that increased government regulation of the Net would be just as bad for them as everyone else.
As Steve Titch at the Reason Foundation blog pointed out, "Two weeks ago, Alan Davidson, Google's Washington policy counsel, told an FTC policy workshop that not all network management is anticompetitive." Hallelujah — perhaps soon the non-issue of net neutrality will fade into the dustbin of history where it belongs.
EU-US Competition
Another issue that came up with a surprising twist was competition policy between the U.S. and the European Union.
Federal Trade Commission Chairwoman Deborah Platt Majoras said that it's been a long time since the two continents clashed on competition policy. Majoras' speech also indicated that GE-Honeywell was the last big disagreement, but that leaves one wondering if she has bothered to follow the Microsoft antitrust trials in the U.S. and in the EU.
While antitrust action against Microsoft has been pretty much settled stateside, competitors are still chasing the company in Europe. Just last week, Eurocrats threatened to fine Microsoft up to US$4 million a day because they don't like the prices the company wants to charge for licensing its technology.
Are the United States and the EU on the same page here? It doesn't appear to be the case. Instead, it looks as though the EU is moving toward forcing Microsoft to give up significant chunks of its intellectual property (IP), whereas the United States recognizes IP as an important part of any technology company's business model.
Tech in China
Finally, an interesting speech by Sybase CEO and President John Chen stimulated some ideas on how to advance a positive tech agenda in China. There are many issues tech companies have to deal with when doing business in China, and many American tech companies work there. So why is there no strong lobby group like a TechNet to help firms deal with various policy concerns?
Chen answered that some people are trying to build such a group, but even so, it may not help change China's public policy. In China, Chen said that it is the academic community that holds the most power over influencing official government policies.
While Chen did not articulate the next logical step, it is obvious: Try to change the views within academia. In the United States and in other countries like Canada, that has been an effective way to change things over the long term. Perhaps it will also work to fight back against perceived violations of the rule of law and disregard for free speech in China.
In all, the Tech Policy Summit provided a stimulating ride through today's most pressing tech issues. Nothing was solved, of course, but it helped participants to predict and understand the future of net neutrality, competition policy and relations with China.
---
Sonia Arrison
, a TechNewsWorld columnist, is director of Technology Studies at the California-based
Pacific Research Institute
.
---