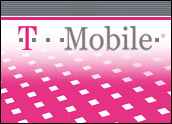 T-Mobile customers in New York City are the first to be able to enjoy its long-awaited third-generation (3G) wireless service, the company announced Monday.
T-Mobile officially launched its 3G network in New York on Monday, with plans to continue the 3G rollout across major metropolitan markets over the course of the year. By the end of 2008, T-Mobile expects its high-speed data network will be available in the cities where a "majority of its subscribers currently use data services," the company said.
Pricing details on the 3G services have not yet been revealed.
"The launch of our 3G network comes at a time when 3G phones and services are more affordable, capable and appealing to our consumer marketplace than ever before," said Cole Brodman, chief development officer for T-Mobile USA. "We benefit not only from the economic scale of 3G, but also from the extensive commercial experience of 3G in our European markets."
With 28.7 million subscribers, T-Mobile USA is a subsidiary of Germany-based Deutsche Telekom.
Data Capabilities
T-Mobile's 3G offering uses UMTS (Universal Mobile Telecommunications System) and HSDPA (High-Speed Downlink Packet Access) technology. It supports voice and data services "consistent with available service and handset offerings," the company said.
Four basic 3G phones are currently available that support the same voice and data services available with T-Mobile's GSM handsets, the company said, but which will provide faster data speeds when accessing the Web, for example.
Those compatible phones — the Nokia 3555, Nokia 6263, Samsung t819 and Samsung t639 — will "automatically connect to the best available network," T-Mobile said.
T-Mobile also plans to offer its first HSDPA device sometime in the coming months, it said, along with new data-centric, all-in-one devices.
"Through our 3G network, we look forward to delivering a rich portfolio of new and meaningful services to enrich our customers' lives," Brodman said.
The company declined to provide further details.
Enhanced Voice
T-Mobile's 3G network will also help the company serve more customers through its use of AWS (advanced wireless services) spectrum, which effectively doubles T-Mobile USA's spectrum position, the company said.
T-Mobile is working with the U.S. Department of Defense and the Department of Justice to make available AWS spectrum that will give consumers access to the 3G network, it said.
In addition, T-Mobile will continue to build upon its T-Mobile HotSpot WiFi network and its nationwide voice and data network, the company added.
The company is following a common technology path across all of its markets in Europe and the United States, from GSM/GPRS (general packet radio service)/EDGE (Enhanced Data Rates for GSM Evolution) to UMTS/HSDPA, it said.
Differing Spectrum Bands
AT&T has the other 3G GSM network in the United States, but it uses different bands of spectrum, Chris Hazelton, senior analyst for mobile device technology and trends with IDC, told TechNewsWorld.
AT&T's 3G network relies on 850 MHz (megahertz) and 1,900 MHz spectrum, whereas T-Mobile's AWS includes 1,700 MHz and 2,100 MHz, Hazelton explained.
What that means "from a device aspect," he added, is that "to move a 3G device from one network to the other, it will need to be ideally a quad-band 3G device," covering all four bands of spectrum.
No such device including 1,700 MHz spectrum currently exists, Hazelton noted.
Without such a device, a T-Mobile 3G subscriber who leaves T-Mobile's 3G coverage area will lose 3G data capabilities, he explained.
Painful Wait
As the last major carrier to roll out a 3G network, T-Mobile may also have some catching up to do.
"T-Mobile has taken a painfully long time to roll out these services," wireless and telecom analyst Jeff Kagan told TechNewsWorld. "[It's] painful to their customers who wanted the speedier connections, and painful to them."
However, "we are still in the early stages of the high-speed rollout, so they still have plenty of upside to compete for, assuming this is a good quality service," he added.
"We'll have to see how this plays out," Kagan concluded. "There is a big opportunity in this area in the coming years."