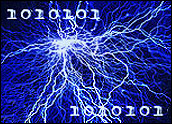 MTI Micro and NeoSolar, a portable device manufacturer known in some markets as "Wibrain," announced a deal Thursday to develop fuel cells for NeoSolar's portable devices including its ultra mobile personal computers (UMPC).
The two companies will use MTI Micro's Mobion fuel cell technology to ultimately build external Mobion power sources such as chargers and snap-on attachments as well as embedded Mobion power sources for integration into NeoSolar products.
"Every day, consumers want more and more multimedia functions in their portable electronic devices," said James Y. Yu, president of NeoSolar.
"We need a better power source today to be able to give our customers an even richer multimedia experience. We believe that our partner's Mobion technology can change the name of the game and provide us with the sufficient power to help us create a new class of portable consumer devices. This collaboration will help us design stronger, more marketable products," he told TechNewsWorld.
Batteries Not Included
A fuel cell is an electrochemical energy conversion device similar to a battery. It produces electricity from a liquid or gaseous fuel, such as methanol, and an oxidant. MTI's Mobion is a proprietary direct methanol fuel cell technology platform that generates electrical power using up to 100 percent methanol as fuel, said Peng Lim, CEO and chairman of MTI.
Fuel cells differ from batteries, which store electrical energy chemically in a closed system. Fuel cells consume a reactant, which must be replenished. In general, reactants flow in and reaction products flow out of the fuel cell. While the electrodes within a battery react and change as a battery is charged or discharged, a fuel cell's electrodes are catalytic and relatively stable, he said.
Improvements in rechargeable battery technology have not kept pace with the evolution of consumer electronic device performance, Peng said. Over the last 10 years, device performance as measured by silicon processor speed has increased by a factor of 128 times, while the energy density of lithium-ion technology has only doubled, he explained.
"In addition to their performance shortfalls, lithium ion battery technology poses an environmental risk, as the various heavy metals incorporated in those batteries require special disposal to prevent contamination of waste disposal sites," he told TechNewsWorld.
MTI Micro's fuel cell, according to Peng, is made up of two primary components integrated in an easily manufactured device: the direct methanol fuel cell power engine, dubbed the "Mobion chip," and methanol replacement cartridges. It weighs less than one ounce and is small enough to fit within the palm of the hand.
"Methanol fuel is widely available, environmentally friendly, inexpensive and fully biodegradable. It allows us to provide a compact, efficient, clean, safe and long-lasting power source. For these reasons, we believe that our Mobion platform is ideally suited to provide a replacement for rechargeable lithium-ion batteries," he continued.
Power Surge
MTI Micro is developing three product categories of the Mobion technology, Peng said: external power charger products, snap-on or attached power source products, and embedded power source products. Depending on the company's ability to provide compact, efficient, clean, safe and long-lasting power source for lower-power applications, MTI Micro intends to initially offer power solutions for applications including mobile phones and smartphones, mobile phone accessories, digital cameras, portable media players and GPS devices, Peng stated.
The deal with NeoSolar will focus initially on building a Mobion power source for that company's UMPCs.
"It is the goal of MTI Micro to become a leading provider of portable power for handheld electronic devices, and we intend to commercialize Mobion products beginning in 2009," Peng said.