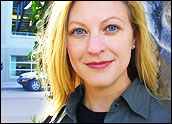 This week, a Congressional committee held hearings on the mergers of SBC with AT&T and Verizon with MCI. While some might worry about consolidation, the mergers are a sign that the telcos are preparing for a new wave of competition from businesses previously confined to other parts of the economy.
The telecom industry is going through numerous changes, partly due to technological innovations and partly due to a lightening of regulatory restrictions. On the innovation side, the change from land-line based phone service to Internet telephony has massive consequences for any business in the sector who refuses to change.
Feeling the Pressure
Voice over Internet protocol, otherwise known as VoIP, has shaken the telecom industry like the car shook the horse-and-buggy business. The ability to turn voice communications into packets of data means that your telephone company might also be your cable, wireless, satellite or power line company. Competition has exploded, highlighting Darwin's mantra that those most adaptable will survive.
While the other companies have turned into telephone providers, traditional telecom companies feel the pressure to enter the entertainment business, offering video and music, as well as what might be called "technology services," allowing consumers multiple functions for multiple devices. That's one of the reasons that the pending mergers make a lot of sense.
For instance, AT&T is a company that decided to focus on VoIP services as well as advanced technology that it mostly sold to businesses. SBC is a company that focused more on the consumer side. The combination of the two will "create a stronger global competitor" in the words of David Dorman, chairman and CEO of AT&T.
Of course, the two companies will be eager to endorse the merger in any case, but it's true that SBC needed AT&T's global network and business expertise, while AT&T needed capital and a partner with a strong American presence.
Trailing Competitors
The U.S. is currently number 13 in broadband rollout internationally, a huge embarrassment for Americans who expect Silicon Valley and the rest of the tech industry to be on top of things. The larger, healthier companies that will be created through the mergers of SBC/AT&T and Verizon/MCI will help the U.S. catch up to its global competitors. Then there's the regulatory landscape.
Following a federal court ruling, last year the Federal Communications Commission (FCC) decided to phase out a dysfunctional regulatory structure that allowed some companies to lease land-lines from phone companies at below-cost, government set rates. This change in policy is good not only for industry, but also for consumers who will benefit when there is true competition.
But true competition will only occur if government restrains itself from imposing rules that favor some communications competitors over others. The important issue now will be stopping federal and state regulators from delaying these mergers or trying to tie them down with social engineering requirements.
When government officials are asked to examine the public interest in large merger contexts, they often start to think of what they could extract in return for their approval. But that mindset is both childish and harmful. The best way for a viable business in the communications space to help communities is to thrive and create jobs, revenue and future products. And that happens best in a market-driven context, not an environment created by regulatory busy-bodies.
Understanding the Landscape
Although these mergers might seem like a move towards fewer players in the telecom space, the competition they create in the larger communications industry –cable, wireless, and satellite — is good for consumers and the national interest. The new companies will have more resources to innovate and serve their customers, many running American businesses.
Congressional leaders should make certain they understand the incredible changes the communications industry is facing before they make any decisions. Traditional phone companies don't exist anymore; digital communications firms have replaced them. Technology is pushing America towards more choice and efficiency, but the question remains whether policy makers will let that happen.
---
Sonia Arrison
, a TechNewsWorld columnist, is director of Technology Studies at the California-based
Pacific Research Institute
.
---