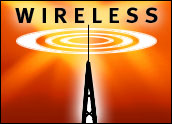 Up to now there hasn't been a connection between cellular and WiFi networks, but that situation is expected to change soon.
Cell phone vendors are getting ready to deliver new handsets, and carriers are rolling out new services that support the two wireless options. While such services are now starting to arrive, they are not expected to be widely available for another 12 to 18 months.
"There is no doubt that there will be integration between cellular and WiFi networks, but when it will happen and how it will be structured are not yet clear," said Neil Strother, an analyst with In-Stat/MDR.
Carrier Benefits
Integrating WiFi and cellular networks should benefit carriers in three ways.
Ira Brodsky, president of Datacomm Research, noted that WiFi integration would enable cellular carriers to lessen coverage problems that arise in large buildings or areas that are out of range of local cellular towers.
Another plus is that carriers can maximize use of their networks. "Cellular bandwidth is expensive and often difficult to maintain," said Phil Solis a senior analyst at ABI Research. "Offloading cellular traffic to WiFi networks enables carriers to lower network usage and slow down the pace of their network upgrades."
The new service also has the potential to help carriers' bottom lines. Operators that bundle WiFi with cellular services could win over new consumers or retain existing customers and thereby lower their churn rates. Rather than offer this service as a standard offering, they can package the integration as a value added service, one that customers pay extra for to use.
Consumer Benefits
There are a few benefits for customers. Convenience is one attraction: Users will be to be able to move from outside to inside and vice versa without encountering dropped calls.
There are potential cost savings, especially for businesses. Intra-company cell phone calls account for 50 percent or more of monthly cellular expenses at some firms. By offloading those calls to a WiFi network, they could lower their operating costs.
Empty Spots
But there are challenges in delivering these new converged services. WiFi coverage is a bit spotty today. Although companies, such as Nomadix Inc. are trying to weave many independent WiFi networks into nationwide webs, the networks provide service only in areas with high volumes of business and consumer users.
To address that problem, cellular carriers and hot-spot specialists are teaming up to expand coverage of their networks. Vonage Holdings has started to offer handsets that allow users to place VoIP calls wirelessly, either through its home WiFi access point through those of its partner, Boingo Wireless, which operates 11,000 hot spots worldwide.
SBC has developed a special service for its Freedomlink customers. After signing up for the firm's DSL services, they are able to use any of Wayport's public hotspots and Cingular Wireless' cellular network for voice and data calls. This service costs them an extra $1.99 per month.
New Handsets Needed
Another challenge stems from wireless handsets. With services like those from Vonage, a user has to carry two phones, one for the WiFi network and another for the cellular one. In response, handset vendors are developing integrated devices. VoIP vendors such as Toshiba, Fujitsu and NEC, along with cellular handset suppliers such as Ericsson and Nokia Networks, are moving in this direction. Motorola is at the front of the pack and expected to release its integrated CN 620 handset for corporate use by the end of the year.
Initially, these new dual-mode devices are expected to come with a high price tag. "Vendors are setting pricing for the first wave of integrated handsets near the $1,000 mark," said ABI's Solis.
The research and development tasks have been significant. Designers must shrink the capability to access both networks into a small form factor, those of current handsets, and the devices have to be flexible enough to pick up different types of radio signals without experiencing interference.
"The biggest technical challenge for handset is that WiFi tends to drain batteries," Datacomm Research's Brodsky told TechNewsWorld.
"Mobile operators will not want handsets conking out from WiFi calls and then not working over their mobile networks." Despite those obstacles, Solis expects that chipset cost will drop by the end of 2004, and the falling chip prices will lead to more consumer models soon thereafter.
SOS for QoS
There are also network issues. As they link WiFi and cellular networks, carriers have to address quality of service (QoS) issues, which center on sound clarity. Engineers have determined that latency on a wireless connection cannot be greater than 50 milliseconds, so WiFi and cellular carriers have designed their networks to accommodate that guideline. Because just switching a call from a WiFi access point to a cellular one can take hundreds of milliseconds, no one is sure how calls on the integrated networks will sound.
The new service also raises a slew of back office questions. "As users roam from cellular networks to WiFi links, one carrier gains minutes and another one loses minutes," noted In-Stat/MDR's Strother. "How will customers be charged and how will carriers compensate one another are important decisions that have to be made."
While there are many outstanding issues, observers expect them to be addressed eventually. "There will be WiFi cellular services available in 2005, but I don't expect usage to start to ramp up until 2006," Solis said.