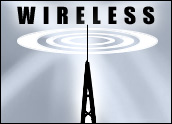 You're not imagining things if you're noticing more mobile network brands than everbefore. The newcomers are MVNOs, or mobile virtual network operators — companiesthat lease spectrum from major networks and resell it to end-users.
It's easier than ever to escape the clutches of a cellphone contract by taking advantage of some of the contract-less deals out there.Also, we're increasingly seeing some pretty spectacular concepts that push theenvelope in terms of product differentiation — not just super-discounted financialdeals, but innovative marketing and the carving out of new niches.
Following is a rundown of some of the more recent — and imaginative — MVNOs to emerge. They might not only save you some moola, but also entertain you with their ideas.
The Feel-Good Factor
The People's Operator in the UK pitches itself as "mobile that matters." Part of its appeal is the warm glow customers get from knowing that 25 percent of its profits are given away to charity.That's not all. Customers can elect to give a proportion of their monthly phonespend to a cause of their own choice.
"Just by switching network and using your mobile phone as usual, you can make adifference," The People's Operator says on its website.
The Helping-the-Customer Factor
Ting's pitch includes great rates, no overage penalties, credits on light months, free features and so on — in other words, all of the things not offered by major networks. The Tucows-owned brand pitches itself as a company on the side of the customer.
"Customers are calling their carriers to get help and then fighting through touchtonesystems for five minutes. We just have people answering the phone when it rings," ElliotNoss, CEO of Tucows, told TechNewsWorld.
Customers are overpaying for unlimited or unnecessarily large plans, in his view.
"We looked at the mobile phone industry and just saw all these obvious opportunities togive customers more than they were getting with the major carriers for so much less," said Noss. "We just charge them fairly for what they use."
Working with the MVNO business model is fun, he observed. "Not being greedy, perplexing or infuriating — it's a bold differentiator."
The Hybrid Membership Factor
Another discounter, Republic Wireless, has an unlimited WiFi hybrid service that costs areasonable US$20 a month — a charge that it describes as a "membership."
Republic Wireless' business model is to encourage the use of WiFi for voice calling as wellas data to save costs. As with many MVNO offerings, the initial outlay for theconsumer — or in this case, the member — includes the phone, a $259 Motorola.
We don't have to reiterate what Groucho Marx said about memberships.
The Social Hotspot Factor
Karma takes the MVNO model one step further, offering a device-and-service social combo. Karma's pay-as-you-go data-only service piggybacks on Clearwire's 4G network.
What differentiates Karma from Clearwire's other partners and brands — like free wireless Internetprovider FreedomPop, for example — is that Karma uses physical social networks to gain customers. Users are encouraged to offer their hotspot to friends in exchange for 100 MB of free data from Karma.
Karma took its idea to Clearwire early on, said Robert Gaal, founder and CEO of Karma.
"As a network operator, they have a great focus on working with outside companies thatdevelop unique offerings," he told TechNewsWorld.
Clearwire's other free Internet partner, FeedomPop, provides users with 500 MB of freewireless data a month, and then upsells more to hungrier users.
The Value-and-Savings Factor
Virgin Mobile USA was one of the most successful MVNOs until it was acquired bySprint. It now operates under owner economics, rather than MVNO, raising the question of whether the niche brand business model can work for a major.
"The attraction of MVNOs, of course, was the ability for companies like Virgin Mobile orthe former Amp'd to operate wireless service without owning cell towers," said Sprint spokesperson Jayne Wallace. "Our prepaid brands Assurance Wireless and payLo could, I suppose, beconsidered niche, because they target specific audiences: one designed for a specificaudience of people who must be eligible for assistance programs; and the other open to anyone but tailored for the most basic communicators — feature phones, little data."
Even paying full freight for a non-heavily subsidized handset, Sprint's prepaid consumers can save money over classic contracts, she pointed out.
"The appeal of our prepaid brands is pretty simple: value and savings. For those whodon't want to or can't sign a long-term contract, Virgin and Boost offer unlimited 3G/4Gdata and messaging plans that start at $35 a month," noted Wallace. "Even paying for a $300-$400 handset, the savings over a two-year contract for postpaid companies are clear."