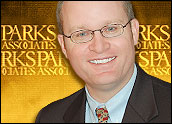 The home networking industry is experiencing rapid maturation, and service providers are likely to take the lead in deploying many of the next-generation connectivity solutions with an emphasis on enhanced multimedia experiences.
Also, the use of a home network largely as a broadband-sharing mechanism is just the first of several stages in the evolution of connectivity.
Looking Ahead
For example, while we predict that by year-end 2010, nearly 40 million U.S. households — and an estimated 180 million worldwide households — will have data networking solutions that allow for the sharing of broadband and for communications applications, the market potential for multimedia and entertainment networks is also substantial.
Additionally, by the end of 2010, we forecast 30 million households will have multimedia and/or entertainment networking solutions — with a great deal of overlap among the households with data, multimedia and/or entertainment networks.
The Pull and Push
The evolution of centralized media platforms and in-home and out-of-home streaming of content will be driven by the demands of consumers and the needs of industry players particularly, so the market is certainly impacted by both "pull" and "push" variables.
For consumers, shared multimedia content (music, photos and video) from both home computers and other storage platforms will drive adoption of digital media adapters — either standalone or integrated with another platform, such as a set-top box.
The Deployments
Service providers — particularly in broadband access and television delivery — view the deployment of home networks as a service differentiator and a means to promote customer loyalty.
However, carriers will seek to monetize their customer premise equipment deployment by tying them into additional services — notably voice and multimedia.
We expect them to deploy residential gateways as part and parcel of their next-generation voice services and multi-room video applications.
So, as the telcos (and likely cable operators and satellite providers in quick succession) become more aggressive in offering music and video services to supplement their broadband and voice solutions, they will seek residential gateways and set-top box platforms that support multi-room distribution of this content.
Therefore, we can expect to see a shift from a market largely dominated by retail sales to one in which broadband carriers themselves become greater participants in home networking deployment, monitoring and troubleshooting.
New Apps
With the entry of telcos into the television provider mix, differentiation, customer acquisition and retention, and growth of revenue-per-customer all become critical. This is where home networking will play a key role.
The penetration of whole-house DVR (digital video recorder) solutions — and set-top box media servers — will grow steadily from 2006 and beyond to meet customer demand for flexible access to time-shifted television programming throughout the home. (We are forecasting nearly 20 million U.S. homes using whole-house DVR solutions by year-end 2010).
Additionally, we are not too far off from a market in which set-top-to-PC linkages (for distributed multimedia experiences) is a reality.
Beyond the set-top box, additional consumer electronic media server platforms will grow in importance for applications such as backup and centralization of media files (music and photos initially) and for connectivity to a larger base of available video content from a host of Internet services.
A Critical Time
The next few years will serve as a critical time in both the development and experimentation of different media centralization form factors and content usage models, as well as testing consumer willingness to select PC, consumer electronic, and portable and mobile platforms to enhance their multimedia experiences.
We'll be watching the market closely, as we anticipate that developments in the next stage of home networking will be critical in defining the role of key industry players and the growth of the digital lifestyle market overall.
---
Kurt Scherf
is vice president and principal analyst for
Parks Associates
. E-mail him at
[email protected]
.
---