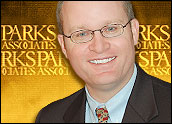 There is no question that the marriage between consumer electronics devices and broadband content will be a key trend in 2008. For content providers and aggregators, a "go-to-TV" strategy solves at least one of the early challenges facing broadband video services — the requirement to watch the content on a PC. The hope is that if the industry provides a more seamless video-on-demand experience, consumption of video and other broadband services increases.
For consumer electronics manufacturers, Web connectivity allows them to differentiate on content and services. It also opens the door for them to receive recurring streams of revenue, either by profit sharing with the content delivery services or via ad-support content.
Of course, there is a third revenue stream — enhanced customer support — and I'll discuss this a bit later.
Before CES
Prior to the Consumer Electronics Show, here were some of the CE and content convergence efforts of which we were aware:
On Jan. 3, Netflix and LG Electronics announced they will work together to develop a set-top box to allow consumers to stream video and other content directly to an HDTV. This device would be an ideal fit with the Netflix Instant Watching feature that now comes standard with the DVD rental service.

My only question about this is why develop a separate set-top box? We're quickly heading toward "black box overload" in the living room. Apple and Vudu are both pursuing this separate set-top route, but why not include the connectivity in something like a DVD player? If I'm a Netflix subscriber, I'm still going to rely on it to play DVD rentals for the vast majority of my video entertainment. Consider that the ratio of Netflix DVD offerings to Instant Watching is something like 90,000 titles to 6,000 broadband video offerings.

HP's MediaSmart TV provides access to CinemaNow content. CinemaNow reports that it has about 1.5 million users (we assume that is cumulative), and the company announced an agreement with Macrovision shortly before CES. The companies are integrating technologies that will allow manufacturers of DTVs, network-attached storage devices, and set-top boxes to acquire premium content.

So, we assume that HP will not be the only CinemaNow-capable CE manufacturer in the near future.

Microsoft's Xbox Live Marketplace offers more than 3,500 hours of premium content, including high-definition video, from 35 studios and networks. On Jan. 6, Microsoft announced that ABC (Disney) and MGM will be joining the lineup of content available through the service.

Our own data indicate that 17 percent of Xbox users actually do pay to download the high-quality video from the Live Marketplace, making it the most-successful CE and content marriage to date.

Sony's Bravia Internet Video Link service provides content from Yahoo, AOL, Sports Illustrated, Blip.tv, CondNet's Style.com, Men.Style.com, Epicurious and Concierge.com channels, and Sony Pictures' Crackle, The Minisode Network, and Inside Sony Pictures channels. At CES, it was announced that CBS content will also be available.
A 'See What Sticks' Approach
Although the emphasis for CE vendors has been on developing alternative video-on-demand strategies, CES brought a number of announcements from the other major CE manufacturers that included both video and non-video applications. This looks to be the beginning of a "throw-it-against-the-wall-and-see-if-it-sticks" period for the CE industry, as they integrate the basic components of Internet and home networking into their devices, add some broadband features, and see what gains traction.
Here is a sampling of the related announcements in this space:
Panasonic announced products leveraging Tru2way technology (formerly known as "Ocap"). The Viera HDTVs will be able to access interactive digital cable video services, including video-on-demand and interactive program guides, without a set-top-box. The company also introduced True2way set-top and portable DVRs. In addition, Viera PZ850 televisions with Viera Cast will allow access to Picasa Web Albums and YouTube video from Google.
Samsung demonstrated its InfoLink RSS (really simple syndication) service with applications from USA Today that include access to customized news, weather and other information.
Sharp introduced Aquos Net that brings Internet content and remote diagnostics to the television set. Aquos Net includes powerline networking, so it looks like it is bringing content from a PC to the television set instead of an Internet-based service, at least as of now.
The remote diagnostics capability on Sharp's product is intriguing. I've been saying for a while that consumer electronics companies are facing a challenge in providing support to their increasingly complex devices, and that remote support with features such as automated diagnostics and troubleshooting will be critical (see my March 2007 blog A New Trend in Digital Home Customer Care: Enhanced "User Diagnostics"). Now Sharp is bringing this capability to some of its televisions. It'll be interesting to see if other manufacturers do the same.
The marriage of content, services and CE devices such as TVs and DVD players is in its formative stage, and it is a very fluid market right now. We certainly see the manufacturers taking an interest in the ability to sell services and applications above and beyond the set-top box, but it is unclear as of now as to how these services will be monetized.
For online content services, we keep hearing about how ad-supported content will be the ticket, but nobody has really been specific in this area. We can certainly point to areas in which enhanced customer support (remote management, diagnostics and troubleshooting, for example) can save on customer support costs and can also be a revenue generator. We fully expect others to follow Sharp's lead.
Game Over? Not Exactly
One question that we're getting frequently is whether these new CE and content initiatives are indicative of the pending demise of traditional entertainment providers such as cable, satellite or IPTV services. As of now, we'd argue "no."
Network capacity continues to favor the incumbent video providers on their ability to send lots of high-definition content (both linear and on-demand) to the home, and I expect that we will see aggressive moves on major players in 2008 to experiment more broadly with models such as day-and-date release of certain movies (matching the DVD window). Hollywood hasn't bent over backwards in support of traditional VoD to date.
However, if I'm a content producer, my best allies in the next few years could very well be the service providers who operate networks with large capacity and established security, who can pipe their content to a growing number of devices (such as mobile phones), who have the network infrastructure to ingest vast quantities of content and deliver it in a high-quality format, who have well-established billing practices, and whose advertising strategies grow more sophisticated.
For the incumbents, the opportunity also doesn't end with commercial content. I was impressed with Cisco demos that I saw at CES that showed "hyper-syndication" of user-generated content into an operator's TV lineup. This way, YouTube or other content can be ingested into the operators' networks and provided as a stand-alone channel if desired.
Game over? Not exactly. It's just another example of what makes this industry so interesting to follow. We'll be turning our attention to this space in several research reports in 2008 and look forward to reporting some of the findings later in the year.
---
Kurt Scherf
studies developments in home networks, residential gateways, digital entertainment, technology development in the housing market, and residential and building management and controls. Kurt is the sole author or contributing author/analyst to more than 60 research reports and studies produced by
Parks Associates
since 1998.
---