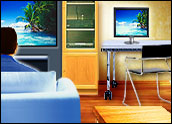 Telecommunications service providers are adding a new item to their product lines: cable TV services. Carriers view this as a natural addition to their ever-expanding service lines, which include local service, long distance communications, Internet access and wireless capabilities.
While video promises a new revenue stream, the companies must meet significant challenges, such as adding more bandwidth to their networks and linking their back-office systems together to present a seamless view of the various services to customers.
"Carriers view expanding their product lines as not only a way to lower service pricing, but also as a way to tighten the bond to customers," said Dan Baker, director of open-source software research at Dittberner Associates.
Telecommunications service providers believe that when customers receive more than one service from a company, they are less likely to switch to a competitor. Such changes, called churn, represent a significant problem for carriers. In highly competitive metropolitan areas, as many as 20 percent of customers swap out their services each month.
Buying by the Bundle
Bundling different services together rather than offering them individually can appeal to new and existing consumers. The attractions include simpler billing (consumers pay one bill rather than two, three or four) and lower pricing.
Verizon's Freedom package combines a customer's telecommunications, Internet, and cable TV charges into one bill. Consumers can save as much as US$240 a year with the service, according to the company.
The ability of telcos to bundle services increased when local markets were deregulated in 1996 and carriers were able to offer both local and long distance service. But deregulation also led to increased competition and lower pricing for wireline services.
New Revenue Streams
"Carriers understand that wireline services have been — and probably will continue to be – flat, so they have been searching for other revenue streams," said Michelle Abraham, an analyst with In-Stat/MDR.
To compensate, carriers moved aggressively into the wireless space. "Wireless is an area where carriers can generate decent margins from premium services, such as content delivery and data communications," said Roger Entner, director of wireless mobile services at the Yankee Group.
As competition has heated up in the wireless space and prices have dropped, carriers have been on the lookout for other premium services. Video is an attractive candidate.
Technology Keeps Getting Better
Improved technology is another factor pushing carriers into the cable TV space. Traditionally, their networks lacked the high data rates and quality of service functions needed for video transmissions. The widespread deployment of Digital Subscriber Line (DSL) services has been a step in the right direction, and advances in video compression are reducing the amount of bandwidth needed for each video stream.
Aggressive moves by cable TV operators are also playing a role. "Companies like Comcast and Time Warner Cable have made it clear that telecom services are an important component in their future," In-Stat/MDR's Abraham told TechNewsWorld.
Building Connections
Telcos are fighting back by teaming up with cable TV company competitors. As part of its Freedom package, Verizon forged a partnership with DirecTV, which relies on satellite transmission to deliver its services. SBC Communications has a similar arrangement with EchoStar, which runs a dish satellite network.
As the telecommunications providers move into the video market, they face several challenges. To make their new partnerships work, carriers have to build connections from their networks and back-end systems, such as billing applications, to their partners' networks and applications.
"Carrier networks and billing systems are large and extremely complex, so a fair amount of integration work is needed to get all of the different components working between two large companies," said Baker of Dittberner Associates.
Examining Past Failures
In addition, it is not clear how successful the new programs will be, and past attempts to use cable TV services to boost profitability have not gone well for telcos.
Several years ago, AT&T became one of the first large telecommunications service providers to emerge as a key player in the cable TV market. The expected synergies between the telecom and cable services did not materialize, so AT&T eventually sold its cable TV business to Comcast.
"AT&T was operating two distinct networks, one for its broadcast services and another one for its telecom services," the Yankee Group's Entner told TechNewsWorld. "As a result, the company did not gain the economies of scale that come from using consolidated network to deliver various services."
Those economies of scale also do not come into play with the agreements that Verizon signed with DirecTV and SBC with EchoStar. To hedge their bets, telcos are taking a multifaceted approach to rolling out their video services.
Verizon's New Strategy
Verizon has embarked on an initiative in which carriers deploy high-speed fiber optic lines to customer sites. The company has begun trials in Texas, California and Florida of new services that offer customers 30 Mbps network access, which should be sufficient to support video services and enable the company to run its cable TV services over its own network.
But running fiber to these sites is costly, complex and time-consuming. Verizon intends to pass one million homes and businesses in parts of nine states with fiber by the end of the year, but many years could pass before such services are available to most of its customers.
Despite the hurdles, analysts expect carriers to have some success in the cable TV market. "I don't expect rapid acceptance of telco video services," explained In-Stat/MDR's Abraham. "Instead, I anticipate slow, steady progress, with their market share gradually expanding as they become more familiar with the services."