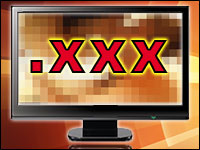 Iceland's credentials as a progressive country are beyond reproach. The prime minister is openly gay, for starters, plus the recently rewritten constitution includes input from citizens who joined the discussion via social media.
Even so, Iceland is considering a ban of online pornography. Not because the country is suddenly conservative, but because it's that liberal.
A nationwide consultation found wide supportfor banning porn among police, health professionals, educators and lawyers working in the field of sexual harassment, according to a report in The Guardian.
The proposal has less to do with nudity and sex than with gender equality, said Interior Minister gmundur Jnasson, who cited research suggesting that Icelandic children are first exposed to online porn at age 11 and that porn is "increasingly violent." This depiction of women erodes gender equality, according to the research.
Iceland was tops in the 2012 Global Gender Gap Report, just ahead of its Nordic brethren Finland, Norway and Sweden.
Iceland already has a law against printing and distributing porn, and in 2010 passed a law closing strip clubs.
The proposal has its critics. Prstur Jnasson of Iceland's Association of Digital Freedom said that the proposal to block porn is unfeasible because if content is to be filtered, someone will have to decide what is and isn't allowed. This could run afoul of the country's staunch opposition to censorship.
While debates will precede any action in Iceland, the country could nonetheless have a ban approved by year's end.
Samsung-Bashing Lawmaker Ousted in South Korea
Roh Hoe-chan, a South Korean lawmaker known for criticizing Samsung, has forfeited his seat in parliament after the nation's supreme court upheld a ruling that he violated laws by publishing incriminating conversations from wiretaps, according to the Associated Press.
The conversations in question were reportedly between an aide to Samsung chairman Lee Kun-Lee and Lee's brother-in-law. Roh published transcripts of the conversations after they were recorded by South Korea's national intelligence agency, earning him a conviction that automatically disqualifies him from being a lawmaker.
Roh first published the sensitive materials in a 2005 press release and on his website. He included a transcript of the conversations as well as the names of prosecutors who received cash from Samsung. Roh's full-court press prompted an investigation into Samsung's relationship with prosecutors.
The case against Roh centered on whether or not South Korean lawmakers' immunity to speak freely in the National Assembly extended also to cyberspace. The supreme court ruled it didn't.
Google Takes Down Asteroid Doodle
A Google doodle celebrating Asteroid 2012 DA14's near miss of planet Earth — by an astronomically minuscule 17,000 miles — was taken down before people could see it.
Google briefly displayed the asteroid-related doodle, as noted by SearchEngineLand.com, but quickly nixed it when a meteor injured more than 1,000 people in Russia.
The would-be doodle displayed the second G in Google springing to life and hopping out of the way as an asteroid sped by, barely missing the letter.