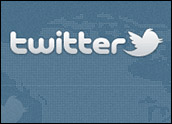 If you think of some of the more recent significant developments in television viewing, you'll probably come up with a list that includes the digital video recorder (DVR), which provides easy time-shifting without lossy tape; the flat-screen, high-definition television, which provides high-quality images as well as space-saving and eco-advantages over the bulky old cathode ray tube; and rampant cord-cutting, wherein viewers ditch traditional cable in favor of programming that's now delivered a la carte through the Internet.
Now add real-time contextual commentary from millions of your fellow viewers spewing forth onto the devices taking over your coffee table. Those would be your second, third and forth screens — laptop, tablet and phone.
If you haven't tried it yet, combining Twitter with live television is fun and addictively engaging.
'Roxy Need to Get Her Roots Done BAD'
As Steph Flood, Anthony Roche, Lizzie Keane and others tweeted during a recent "Eastenders" soap broadcast that I watched on BBC, blonde character Roxy (played by Rita Simons) needs to get her roots done. BAD. According to many viewers tweeting in real-time during her appearance on the show, her roots were looking a bit of a mess and she needed to "slap some dye on them," as one correspondent put it.
The often hilarious stream of banter flows from the Twitter servers with popular shows generating multiple tweets per second, throughout the broadcast. A lot of it's negative and childish, but some is often intelligent and amusing, and in the same way office banter brightens the day, it's a highly enjoyable social experience.
Tuning In
Browse to the Twitter website on a PC or other device and open an account if you haven't already got one. The process requires completion of three fields: Name, e-mail and password.
If you're unfamiliar with Twitter, a teaching wizard will run you through some of the basics like following users, browsing categories and finding people you know. Don't worry too much about this stuff for now.
The Hows of #Hashtags
Click on the "#Discover" tab and enter a #hashtag. A hashtag is a commonly agreed-upon term for organizing tweets on like subjects. Use the name of the television show you'd like to follow — for example, #xfactor, #gossipgirl or #glee.
Generally, grammatical articles like "the" are used, unlike when entering a search term in Google. You may have to try a few permutations until you find the correct hashtag. For example, CW daytime self-improvement series" Dr. Drew's Lifechangers" hosted by Dr. Drew Pinsky uses #lifechangers, whereas Pinsky's HLN talk show uses #Drdrew. There can be overlap too.
Staying on Top
Click on the "Update" or "Pull Down to Refresh" function within Twitter to see the TV tweets updated in real time during the show as it's broadcast.
The Art of Retweeting
Select "Retweet" on tweets you find particularly inspiring or amusing to share them with your followers. For example, Twitter user Joose Lovelady, who was tweeting about a Lifechanger guest recently, thinks the guest is an "olda hoodrat."
Clicking "Retweet" would have passed this inspired opinion onto your followers in case they missed it — and you can all have a good laugh. You can also add your own comments including the hashtag, which will dump your comment into the stream. Your followers will see your comments in any case. They can also contribute to the stream.
Social Implications
Twittering while watching TV is essentially bringing the next-day water cooler discussion into real time. A Twitter user search can pull up celebrities, taste-makers, politicians and so on, including their opinions. TV shows, including news, debates and events, can inspire dialog that can take place immediately amongst many people, including peers.
Plus, media executives like TV producers can quickly get an idea of audience attention and opinion — and get Rita Simons that bottle of hair die before the audience switches off in disgust.
Want to Ask a Tech Question?
Is there a piece of tech you'd like to know how to operate properly? Is there a gadget that's got you confounded? Please send your tech questions to me, and I'll try to answer as many as possible in this column.
And use the Talkback feature below to add your comments!