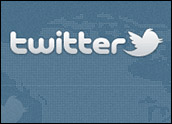 It's been eight years since Twitter first began to impose its 140-character regime on the social world, and to celebrate, the company this week launched a new, nostalgically minded tool.
At First-Tweets.com, Twitter users now can fondly reminisce about — and, of course, tweet and share — what they said the first time they ever took to the twittersphere. By typing in any Twitter handle, in fact, they can look up any other user's fledgling comments as well.
"In 2006, people began to say a little something on Twitter through 140-character bursts of plain text," Gabriel Stricker, Twitter's vice president of marketing and communications, wrote in a blog post.
"Eight years later, our users have transformed Twitter into [a] place where you can discover new ideas, make real human connections and express yourself freely," he added.
'A Fun Exercise'
"Seems like a gimmick to me, and the fact that Twitter stock is 30 percent off its high and drifting toward its IPO price probably has something to do with it," Paul Gillin, blogger, podcaster and author of Attack of the Customers, told TechNewsWorld.
"The company is obviously trying to remind people of how much a part of their lives Twitter has been," Gillin added. "Maybe this little exercise in nostalgia will get people thinking about Twitter as an essential utility."
That said, "I don't think it's a bad idea," he said. "They've made it easy for people to find their first tweet, and that's a fun exercise. It seems a lot of them are along the lines of, 'Just joined Twitter!'"
Indeed, "most people who've been on Twitter for some time won't remember their first tweet," Greg Sterling, founder and principal analyst with Sterling Market Intelligence, told TechNewsWorld. "So, this is kind of fun as a tool to rediscover that."
Twitter has come "an enormous way from its beginnings as a messaging tool that people didn't understand and/or initially criticized as of very limited value to where it is today: a global news, communications and marketing platform," Sterling added.
The company still has some distance to go before Twitter is as widely known and used as Facebook, but it's "a huge and in some ways very unlikely success story," he said.
"Looking back at other people's first tweets is fun," Gordon Owens, a digital marketing consultant at GO Digital WSI, told TechNewsWorld. "However, I wish I could delete mine. It was a tweet about a horrible old video of me introducing my new digital marketing blog."
That's not to discount Twitter's milestone, however.
8 Years and Counting
"It is great for any new tech company to survive eight years," Owens said. "I am involved with two tech startups that are one and three. I will certainly be celebrating if either makes it to eight!"
Nevertheless, "while Twitter is vastly popular, which in turn makes it valuable, I don't think they will survive long term without more revenue and better profit margins," he predicted. "It will be interesting to see what Twitter does to improve its bottom line as it continues to age."
If there's one thing Twitter has proven to the world over the past eight years, it's that "they changed communication to 140 characters and converted that to a global phenomenon," Trip Chowdhry, managing director of equity research with Global Equities Research, told TechNewsWorld.
"If you move it further, they also started a new way of communicating where less is more," Chowdhry added.
Today, Twitter is most likely entering into what Chowdhry calls "the second phase, and that's how do you monetize the engagement?" he added. "That's where their next set of efforts will go."
There's no doubt Twitter has competition, he pointed out. So, "the question for Twitter," Chowdhry concluded, "is what they have to do to keep innovating so that 'the next Twitter' is Twitter themselves, rather than some other company."