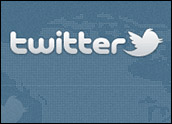 Don't be surprised if this becomes a thing.
Twitter's "retained profits" last year in the UK came to just Pounds 92,408 — about US$137,500. Some in Britain speculate that the piddly amount reflects some clever accounting, namely routing revenue through Ireland, where tax rates are much lower.
If that's the case, then the UK is unlikely to let it slide. Google has drawn loads of criticism for using Ireland to skirt British taxes, and Amazon has received similar complaints for its use of Luxembourg.
Corporate tax evasion — if evasion is too strong a word, then perhaps corporate tax "creativity" will work — was a major talking point at last month's G8 summit, which was appropriately held in the UK, Europe's most outspoken critic of such tax practices.
A Twitter spokesperson in London declined to confirm whether or not the company's UK sales were routed through Ireland. Twitter did release a statement saying that it has been "steadily building our team" in the UK since it opened there in 2011.
Twitter confirmed that its Dublin office employed 100 people compared to 60 in London.
Twitter International, a business registered in Ireland, owns Twitter UK.
[Source: The Guardian]
Aussie Airline Apologizes for Porn
Australian airline Qantas apologized to the family of an 8-year-old after he saw "hardcore pornographic images" on Qantas' Facebook page.
The boy, from Sydney, was looking at posts on the page and came across one that was rather… graphic. Qantas later confirmed that the image, which it called "spam," was visible on its Facebook page for about seven hours after being posted in the middle of the night.
The photo was a profile picture-sized, but upon scrolling over it with an iPad, a larger version popped up. Said the boy's father: "The anatomical details were quite clearly recognizable."
[Source: 00000The Age via The Canberra Times]
Officials Detail Cyberattack Fears for Summer Games
British officials have for the first time detailed their cybersecurity fears leading up to last year's London Olympics, including concerns that the lights would be shut off.
While it didn't reveal details at the time, Britain announced its concerns about cyberattacks months ahead of the Olympics and put in place numerous precautions to prevent such disruptions. This was in addition to non-cyber security measures, such as affixing apartment buildings with missiles.
The recent disclosure suggests that British intelligence officials had reason to believe people were planning to fiddle with the lights at the opening ceremony. This set off an investigation into the veracity of the threats, as well as contingency plans about what to do should the lights go dim.
Incidentally, the lights did go off at the 2013 Super Bowl, but that incident had nothing to do with cyberattacks.
Chinese officials also were concerned about cyberattacks ahead of the 2008 Olympic Games.
[Source: BBC]
Web Giants Upset With Singapore
Facebook, Google, Yahoo and eBay have expressed angst about Singapore's move to tighten its regulation of the news websites.
The companies, which together launched the Asia Internet Coalition in 2011, partnered on a letter to Singapore's minister of communications and information. Their concerns about Singapore's regulations are "the first sign that Singapore's success in wooing major players to its shores it not assured," according to Reuters.
In May, the Asia-Pacific city-state announced that licensing would be required for websites which regularly report on Singapore. Any site north of 50,000 unique visitors per month was subject to the regulation, which also required the site to post a "performance bond" — equivalent to about $39,000 — and to monitor (and take down) any objectionable material.
Google, Facebook, Yahoo and eBay — all of which have a significant presence in Singapore — launched the Asia Internet Coalition to lobby for unfettered Internet access and promote e-commerce. Internet-related industries recorded revenues in Singapore of about $81 billion last year, a 23 percent spike.
[Source: Reuters]