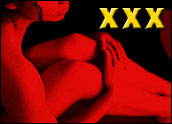 The British government will discuss new measures to restrict children's access to Internet pornography.
Under consideration is a plan that would require parents to explicitly enable pornography.
Under the plans it would be up to customers to opt in to receiving adult content when they sign up for a broadband contract.
Currently most providers offer a range of filters and tools that have to be set up by parents to block pornography.
Prime Minister David Cameron will reportedly be meeting with ISPs to discuss the measures.
The topic received much coverage in the UK Friday from out lets like the BBC, The Telegraph and The Guardian, among others.
Similar conversations were taking place this week in Brussels, where European leaders released a plan to make it more difficult for children to access objectionable online material.
The European Commission's official report calls for the creation of "pan-European framework for electronic authentication."
That's a fancy way of saying "a system that could prove people's ages online, specifically targeted at teens and younger children," according to Mashable.
According to an EC statement:
We are living in the digital age and the younger generations are those most active online. These young people are particularly at ease with the use of the Internet, but they are still vulnerable to online threats.
It is our duty as parents to keep our children safe — and this includes on the Web. We have to reinforce cooperation at European and international levels to combat cybercrime, and especially the most horrible acts such as sexual exploitation and the dissemination of child sexual abuse material online.
The EC report cites the UK as a leader in this field.
More China Internet Stats
Most statistics, when scaled to account for China's population, get pretty big.
For instance: China has 193 million online shoppers, which is more than the U.S. and more than double the number of online shoppers in Japan, in which online shopping is famously popular.
The Chinese Ministry of Industry and Information Technology proved again this week that China's Internet population is ginormous.
An MIIT report posits that China will have more than 800 million Internet users by 2015. China currently has between 500 and 600 million, which already accounts for about one-fourth of the world total.
The report, detailed here by Xinhua, also says that China will spend about US$2.8 trillion in online shopping in 2015.
This Week in Morbid RIM News …
Canada-based BlackBerry maker Research In Motion (RIM), saw its stock dip to an eight-year low Thursday.
The plunge was due at least in part to the tepid response to the RIM's new products, unveiled earlier this week, according to Reutuers:
Shares of Blackberry maker Research In Motion dipped to an eight-year low on Thursday, after this week's demo of its make-or-break new operating system failed to inspire investors and tech gurus.
Research In Motion gave developers and analysts a glimpse of its next-generation BlackBerry 10 smartphone at its annual BlackBerry World showcase. Most agree that the software looks decent, but analysts doubt that the product will be able to reverse RIM's fall from grace.
RIM's stock on Thursday fell to $11.92 before closing at $12.04.
EU Lines Up for Google Fight
Reuters published an article Friday reporting that EU regulators will take their time deciding potential antitrust charges against Google.
From the article:
The European Commission launched a probe into Google in November 2010 after rivals, including Microsoft, accused the company of manipulating search results and promoting its own services, while demoting theirs.
"We are not yet there. This is a complex case," EU Competition Commissioner Joaquin Almunia told Reuters on the sidelines of a competition conference. "We are not in a hurry. We are very serious" about the investigation.
There are, according to Reuters, 16 complaints against Google before the EC, most of which relate to "search result bias."
Recent revelations about Google Street View could prompt additional investigations in Europe.