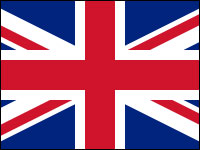 Departing from the normal routine of chiding Google over taxes, British parliament is trying its hand at chiding Google over piracy.
A select committee accused Google of apathetically failing to curb piracy. The chairman of the committee, John Whittingdale, said that MPs were "unimpressed by Google's continued failure to stop" displaying search results for illegal content.
He went on to say that Google's efforts have thus far been "derisory," which, according to a Google search, means "ridiculously small or inadequate."
Members of parliament say they are holding Google to a higher standard than other search engines, claiming the company has the power to influence policy-making.
The UK's music body, the anti-piracy-crusading BPI, reported to parliament that in a sample of Google searches for popular artists, 61 percent of the top 10 sites are for pirated material. (It was 63 percent last year.)
Google insists that it does its part, having removed more than 20 million links to pirated content in the last month alone. Google also points out that a minute percentage of British copyright infringers use Google to scour for content.
The UK has been zealous in its fight against piracy. Parliament has forced Internet service providers to block numerous sites that pedal pirated content, while the aforementioned BPI has been granted broad powers — too broad, according to some — to add sites to the blacklist.
[Source:The Guardian]
US Companies Fear EU 'Patent Trolls'
Fourteen companies, including several from the U.S., penned a letter to European officials detailing concerns about pending changes that will unify the 28-nation bloc's patent court system.
Companies had generally been supportive of the proposed unified patent system, which is likely to begin in 2015. A single system, the thinking went, would enable companies to avoid the country-by-country patent lawsuits that have caused headaches (and cost millions) as similar cases were tried in different nations with different rules.
However, there is now concern that the changes could be exploited by "patent assertion entities," or "patent trolls," as they are unaffectionately known. The fear is that patent trolls will create a European equivalent to the Eastern District of Texas, a jurisdiction that is ground zero for patent litigation because of quick-moving cases and sympathetic juries. (In 2010, a jury awarded a small company more than US$600 million in a lawsuit against Apple. The ruling was later overturned, but it nonetheless solidified the district's reputation as the place to sue.)
Apple, BlackBerry, Cisco, Google, Microsoft, Samsung, Hewlett-Packard and Intel were among the companies to sign the letter. A few European companies, including Adidas, also signed.
[Source:The New York Times]
China Not Allowing Facebook After All
Yeah, about China's landmark decision to allow Facebook and Twitter…
Chinese state media is refuting claims that Facebook, Twitter and The New York Times website would be unblocked in Shanghai.
Earlier this week, the South China Morning Post reported that certain banned sites would be permittedon networks in the Shanghai Free Trade Zone, a special economic area that has more free market-friendly policies than the rest of China, at least theoretically.
Now "official sources" are being quoted saying that the special zone, which spans about 17 square miles, will have the same "management measures over the Internet" as the rest of China. In other words, no Facebook.
[Source:Global Times via The Register]
Apple Wins 'iPhone' Ruling in Brazil
A judge in Brazil ruled that Apple has the right to use the "iPhone" name in the country.
Brazil's intellectual property agency, INPI, ruled earlier this year that a Brazilian company, Gradiente, owned the rights to the name. Gradiente nabbed the name 12 years ago, long before the iPhone existed. This ruling will undo the previous one and should make things simpler for Apple — so long as the appeal goes its way.
Apple has faced naming problems in China, as well. The company paid $60 million to Shenzhen Proview Technology to settle a claim over the rights to "iPad."
[Source: BNamericas via the Los Angeles Times]