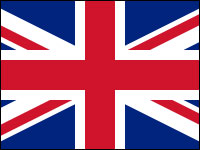 Police in the UK have ordered Google, Twitter and Facebook to remove photographs claiming to show the recently released murderer of James Bulger, who was killed in Liverpool 20 years ago
In addition to the injunctionthat bans the photos, the Guardian reported that authorities threatenedMonday to take legal action — in the form of fines or even jail time — against individuals posting photos of the murderer, 30-year-old Jon Venables.
Photographs purporting to show Venables, who was given a new identity, reportedly started floating around the Web a few weeks ago and were still available Monday.
Bulger was two years old when Venables and another 10-year-old killed him in 1993. The murder shocked the UK and the world.
Twitter's director of public policy for Europe spoke at a government committee hearing Tuesday and said that the company was working with UK law enforcement. When asked why Twitter had yet to disable the photographs, she said that she would not comment on individual accounts.
The UK has a track record of going after Twitter users. Late last year, Alistair McAlpinbe, a retired UK politician, vowedlawsuits against anyone tweeting about, or even retweeting, rumors linking him to sexual abuse.
Pirate Bay Sails Out of Sweden
Infamous file-sharing site The Pirate Bay has enlisted allies in Norway and Spain to host its site following legal threats in Sweden, which is where the site originated.
"Legal and political pressure in Sweden" prompted the move, Torrent Freak reported.
Last week, Sweden's Rights Alliance reportedly told The Pirate Bay and other companies that legal action would be taken if the site stayed up past February 26.
The site is now being serviced by pirate parties in Norway and Spain. Pirate parties are members of a minor political movement in many European countries. With a platform based on free speech and unencumbered Internet access, pirate parties have supported file-sharing by, among other things, hosting proxy servers that allow access to The Pirate Bay.
Spain and Norway have favorable anti-piracy laws; that is, they aren't as strict as elsewhere in Europe, where there have been crackdowns during the past year on file-sharing websites — namely The Pirate Bay.
Australian News Site Hacked
An interview with controversial anti-Islam Dutch politician Geert Wilders was apparently the impetus for a hacking operationthat exposed personal details for nearly 50,000 Internet users, according to Fairfax Media.
A subdomain of the Australian Broadcasting Corporation's website — which contained user names, email addresses, password and location information — was hacked Wednesday. The information was published on a website linked to the hacker group Anonymous.
The attack originated overseas, the ABC reported.
The broadcaster was targeted for granting Wilders a platform to "spread hatred," according to a tweet from Twitter user Phr0zenMyst. ABC interviewed Wilders a few weeks ago ahead of his visit to Australia.
Nokia Punts on Apple and Samsung, Eyes BlackBerry
Finland-based Nokia is going to suspend its fruitless battle against Apple and Samsung and focus — for the time being, at least — on targeting BlackBerry, according to Bloomberg.
Nokia's partnership with Microsoft is part of the company's strategy to solidify third place in the global smartphone market. Its marriage with Windows could help it with users looking to synchronize info between their mobile devices and Microsoft-powered computers, Bloomberg reported.
Shares for Nokia and BlackBerry have plunged 90 percent over the past five years.