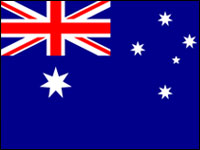 Apple, Microsoft and Adobe have been summoned by the Australian Parliament to explain why their products cost so much more in Australia than elsewhere, according to TechCrunch.
The tech trio was called by the House Committee on Infrastructure and Communications, which is overseeing an inquiry into why hardware and software ranging from e-books and music to computer games and consoles are pricier Down Under than in the U.S., UK and Asia. Prices of such products can be roughly 60 percent higher in Australia than in the U.S.
The inquiry officially started in May 2012, but there were rumblings as early as the summer of 2011 that Aussies were getting hosed on prices.
Last summer, Apple reportedly blamed Australian taxes, warranties and copyright holders for its price hikes.
Egypt May Have Joined YouTube Block
Like many other countries in the Arab World, Egypt might be blocking YouTube because of the regrettably famous "Innocence of Muslims" trailer.
A court in Cairo ordered the government to block access to YouTube for 30 days because it carried the ridiculous film, the AP reported. The film was credited with prompting deadly riots last year.
The ruling, however, can be appealed and may never actually be enforced.
Google had not received anything from Egypt "related to this matter, said a spokesperson for Google, which owns YouTube.
Iran and Afghanistan are among the countriesto bar YouTubebecause of the movie trailer.
Google Warns Myanmar Journalists of Hacking
Google sent warnings to numerous journalists who cover Myanmar, saying that their email accounts may have been hacked by "state-sponsored attackers," according to The New York Times.
Citing the journalists themselves, the Times reported that the warnings began appearing last week. Employees of Eleven Media, one of Myanmar's leading news organizations, as well as a Burmese correspondent for the AP, were among those who reportedly received messages.
Google, which instituted a policy of notifying users of suspicious activity in June, didn't say how it determined the attacks to be "state-sponsored."
Myanmar announced reforms in June that included more leeway for journalists. Eleven Media has been among the outlets to suffer cyberattacks. The outlet's website and Facebook page were "shut down by hackers several times in the past month," the Times reported.
Briton in Custody After Facebook Threat
A 24-year-old British man is in custody after he posted threats on the memorial Facebook page for a girl killed in a Tennessee road accident, according to The Guardian.
The man, Reece Elliott, appeared in court Saturday for a hearing.
Elliott threatened to kill 200 American schoolchildren, authorities alleged. His threats resulted in thousands of Tennessee children being held out of school last Thursday.
Assange Urges Transparency on Drones
WikiLeaks founder Julian Assange told HBO's Bill Maher that the U.S. should release secret documentson drone strikes, according to AFP.
Assange blasted President Obama, saying that the secrecy surrounding drones was a black mark on the U.S. Assange also decried Obama's power to kill suspected terrorists "without any of the decision-making becoming public."
Assange was speaking to Maher via video from the Ecuadorian embassy in London, where he is holed up to avoid extradition to Sweden.
He went on to encourage "anyone in the White House who has access to those rules and procedures" to divulge info to WikiLeaks.