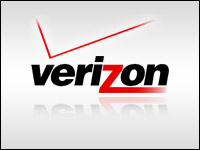 Verizon in the first half of next yearwill launch an Internet TV service that offers a selection of custom channels as well as a bundle of content from the Big Four networks, according to reports.
Represented in the mobile-minded bundle will be not only content from ABC, CBS, Fox and NBC, but also millennials-focused programming from DreamWorks Animation's Awesomeness TV, Verizon CEO Lowell McAdam reportedly said at a conference on Thursday.
Perhaps even more promising for TV fans weary of paying for channels they don't use, a la carte services apparently will be a key part of the future offerings.
Verizon did not respond to our request to comment for this story.
'The Opportunity to Expand Faster'
"Lowell McAdam is definitely onto something when he mentions that millennials want their content on devices," Glenn Hower, a research analyst with Parks Associates, told TechNewsWorld. "About one-third of millennials say that online is their preferred outlet for watching video content, and Verizon appears to be listening."
Going wireless "puts Verizon in an advantageous position," he added. "FiOS has shown success and promise, but laying fiber is slow and expensive. Going wireless may give them the opportunity to expand their video service customer base faster than fiber expansion can."
As for the idea of an a la carte service, "I think that sounds fantastic," Hower said, "and a lot of consumers will think so as well."
'Something Has to Give'
"It sounds like Verizon is willing to work with the bigger networks on a beneficial solution and that the networks are willing to listen," Hower noted.
"I imagine the smaller networks that rely on already-minimal per-subscriber revenue are not so keen on the idea, as this could lead to a substantial loss of money for them," he added.
The bottom line is that "TV content is expensive to produce," Hower said. "The cost of content is going to have to come down, or customers are going to have to keep paying more. Either way, something has to give."
More Promising Signs
Verizon earlier this year bought the assets of Intel Media from Intel, which scrapped plans to launch its own platform.
Sony, Dish Network and DirecTV are working on similar offerings. Sony just this week announced that it has secured the rights to carry 22 Viacom channels — including MTV and Nickelodeon — as part of a cloud-based television service of its own for delivery on mobile devices.
Sony reportedly plans a trial of its service by the end of this year.
Time Warner and CBS, meanwhile, this week reportedly said they may one day be willing to make HBO and Showtime available over the Internet.
'Everybody Would Drop Cable'
Certainly under greatest threat from such moves are cable-TV providers — including Verizon itself — whose revenue traditionally has depended at least in part on the selling of bundled packages.
"Whatever service Verizon rolls out, they're obviously not going to do it with a business model that's going to put their current business in jeopardy," said Dan Rayburn, a principal analyst at Frost & Sullivan.
"They're not suddenly going to offer an online TV offering with all the content consumers want at the quality level and on the devices people want, because then everybody would drop cable," he told TechNewsWorld.
It's the content owners that dictate factors such as how content is used and on what devices it can be viewed, Rayburn added. "Verizon doesn't control any of this."
Most of what is being discussed in the context of this news, then, is "complete speculation," he maintained. Verizon's primary revenue "will still come from traditional cable-TV models."
The latest news is "a big deal simply in that it shows cable-TV models are changing," he said. "It's not changing current models — it simply means there's going to be more choice in the market."