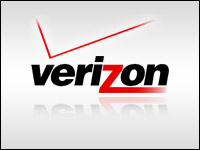 A technical issue disrupted 4G LTE network service from Verizon Wireless for some customers between late Tuesday and late Wednesday, but the issue is now resolved.
That's according to the company, which issued only a terse comment on Thursday morning.
"Verizon Wireless 4GLTE service returned to normal Wednesday evening after the company's network operations team resolved a technical issue," reads the statement, provided by company spokesperson Tom Pica to TechNewsWorld. "Some 4G customers had reported intermittent or unavailable 4G service, or devices operating on 3G, for periods of time starting late Tuesday."
While the problem was being worked on, customers were still able to make voice calls and send and receive text messages, according to the company, and 3G data devices operated normally.
The term "outage" is "not entirely accurate" as a description of what occurred, Pica told TechNewsWorld, but he declined to provide further detail.
'Started Last Friday'
Following a flurry of reports on the Verizon community blog reporting problems on Wednesday, many confirmed on Thursday morning that their service had been restored.
That wasn't true for everyone, however, and some said their troubles had lasted more than one day.
"Provo, UT no 4G, no 1xRTT, but have EVDO this morning," wrote one customer, for example. "Intermittent problems started two days ago here."
Another customer reported that the problem "started last Friday between 230am-330am PST I've been with out data service since."
'Still No 4G'
Many seemed most disgruntled about the lack of a detailed explanation from Verizon Wireless as to what went wrong.
"I hope Verizon doesn't do any customer satisfaction surveys anytime soon," wrote one.
Similarly, "in Virginia Beach, still no 4G and only occasional 3G for a few seconds," wrote another on Thursday afternoon. "You would think 'The Most Reliable Network' would want to do better than leave all their customers completely in the dark. Maybe they should change their theme to, 'When It Sometimes Works It is Good.'"
Verizon Wireless launched its 4G LTE network last December in 38 major metropolitan areas, covering 110 million people; it plans to expand that network to cover its entire 3G footprint by the end of 2013.
The company experienced a similar problem with its 4G LTE network in April.
'Incredible Demand'
"It is interesting the way Verizon is being stressed by the same smartphone explosion that we have seen taxing AT&T's network over the last several years," wireless and telecom analyst Jeff Kagan told TechNewsWorld.
"The problem wasn't strictly AT&T," he added — "it was the incredible demand and switching to a new technology and finding the gaps.
"The easiest way to find the gaps, and the hardest way for the customers, is letting the customers trigger an outage," Kagan explained. "Then the company has to scramble to figure out what caused it."
'It's Very Complex'
As for why Verizon Wireless hasn't provided a more detailed explanation, "either they don't want to say, or they don't know," Kagan said.
Whichever the case may be, "these are the kinds of issues that Verizon is going to have to deal with, just the same as AT&T has," he pointed out. "It's not just spectrum — it's all the new technologies."
The wireless industry "seems very simple to the user, but it's very complex," Kagan noted.
'An Explosion of Wireless Data'
"It used to be that we used these wireless phones for phone calls; now we're using them for wireless data," he added.
In the next two or three years, in fact, only 2 or 3 percent of wireless phone use is going to be for voice, Kagan predicted, with the rest focusing on data.
"It's going to be an explosion of wireless data," he concluded.