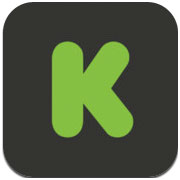 One of the most fundamental keys to garnering interest in a democratically funded project is to propose something that people are going to seriously want. Wishy-washy concepts won't cut it — it's got to be seductive.
The svelte Pebble smartwatch is a good example of this funding technique, and it raised millions on Kickstarter. The Ouya video game console is another.
Well, if you're an action camera user, you're going to want Rodger Dean's VuPack Third Person View Mount for GoPro.
An Unsatisfactory State of Affairs
GoPro, for the uninitiated, is an adaptable, small personal video camera used for sports. It's often worn or mounted, and it captures the action.
Yet one of the major problems with the GoPro line — and other action cameras too — is that the mounts have generally been poor.
A head or helmet mount can produce jerky, unprofessional images; if you're going to use one to produce good video content for YouTube and the like, you've got to keep your eyes forward on downhill bike runs or whatever — you can't observe the peripheral scenery.
The other issue with action camera mounts is that they tend to be designed to affix to you or your gear, so that you're typically not in the shot. Your buddy is, but you aren't. For the true thrill-seeking extreme sports narcissist, this is an unsatisfactory state of affairs.
What Is It?
Rodger Dean's VuPack Third Person View Mount for GoPro is a body mount that facilitates pole installation of an action camera above your shoulder and behind you for a third-person perspective. Imagine a camera-toting bird on your shoulder.
The proposed body mount is incorporated in a backpack-like hydration pack called a VuPack, which is the project's name. The existing US$102 pole and existing camera are not part of the Kickstarter project. The pole is produced by the project creator's company; the camera is widely available through channels.
VuPack's tag line: "Safety inspired, extreme durability, comfort and ease of use … Evolutionary and revolutionary design."
Technical Details
The pack is neoprene and the bladder is plastic with a neoprene sleeve for functionality in water and land-based activities. The pole fixes to the pack and the camera to the pole.
The Numbers
Alaska-based Rodger Dean currently has 81 backers pledging $11,164 of a $7,000 goal. In other words, the project is funded, with more than a week yet to go.
Pledges start at $5 for a donation to the cause. The estimated shipping schedule is August and September 2013 from the U.S.
The Upsides
Dean clearly understands his outdoorsy video market — he's an enthusiastic, Alaska-based back-country snowmobiler himself, according to his bio. He has military and U.S. Fish and Wildlife Service experience too, which likely helps his understanding.
The project has been in development for five months with three prototypes, according to its Kickstarter page, and the creator reckons he's ready to start production. Apparently 400 "VuPackPoles" are already in circulation.
The creator also has had experience with previous Kickstarter projects and has relationships with materials providers.
The Downsides
It's not clear from the Kickstarter page or the creator's Web properties exactly how the pole mounts to the hydration pack. TechNewsWorld would like to see more technical detail of the actual pole-to-pack mount and an explanation of why it induces stability.
We'd also like to see video of the actual hydration pack prototype mount in use rather than what's described in the video caption as a backpack mount.
Conclusion
The videos are compelling, and if it works — and the creator can keep costs down — we think he'll do well.