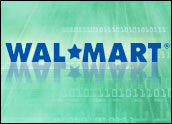 China's Ministry of Commerce is forcing Yihaodian, China's biggest food e-commerce site, to reorganize in the wake of Walmart's purchase of a 51.3 percent stake in the company.
As Tech In Asia explains, the anti-monopoly ruling will require that Yihaodian separate its business-to-consumer services at yihaodian.com from its third-party offerings, which will be moved to a separate, thus far nonexistent site.
Yihaodian is reportedly planning to start selling products offline as well, but anti-monopoly regulations prohibit these brick-and-mortar outlets from being associated with Walmart.
The Yihaodian-Walmart marriage was bound to arouse monopoly concerns. Yihaodian is one of China's top 10 e-commerce sites, while Walmart has more than 330 outlets — and more than US$7.5 billion in revenue — in China.
Huawei Hits Back
With the United States declaring Monday that Huawei poses a security threat— and Canada doing roughly the same on Tuesday — the Chinese telecommunications equipment maker is speaking out.
The head of Huawei's cybersecurity, John Suffolk, told Forbes that he was disappointed by the U.S. ruling, which strongly urged companies to stay away from Huawei and fellow Chinese telecom ZTE. The House Intelligence Committee's investigation was a chance to develop a "new model of international collaboration," but instead ended in U.S. "protectionism," Suffolk said.
Huawei is a "negotiating pawn" between China and the U.S., he went on to say, and the ruling had nothing to do with national security interests — which is what the committee had claimed — and was instead a geopolitical move.
iPhone Shortfall: Lighter Aluminum, Tighter Standards the Cause
The shortfall in Apple's recently-released iPhone 5 is being attributed to a "quality-control crackdown" at Apple supplier Foxconn, which is trying to reduce the number of devices with blemishes like nicks and scratches.
In a lengthy article, Bloomberg writes that "scrapes" caused complaints when the iPhone 5 was released in late September. Those scrapes, however, were reportedly a byproduct of Apple's choice of aluminum. The material makes the phone thinner and lighter, but is nonetheless more susceptible to scratching.
Heeding complaints, Apple execs ordered Foxconn to tighten production standards and nix the nicks, but this in turn caused production to slow down, according to Bloomberg. Apple sold 5 million iPhone 5s during the first weekend, but that number could have been higher yet but for the production lag.
Apple's shares have declined nearly 9 percent since the Sept. 19.
In other Foxconn news, Reuters ran an article about a former Foxconn employee who had half of his brain surgically removed after a factory accident.
Motorola Yanks German Devices
Google-owned Motorola Mobility has taken all of its Android devices off the market in Germany.
According to The Guardian, the move likely stems from the company's failure to overturn patent rulings won by Microsoft and Apple. The move might signal Motorola Mobility's "full-scale retreat" from Germany, The Guardian goes on to speculate.
Motorola Mobility's German website removed all but one of its phone offerings, leaving only the Motorola Gleam, which doesn't run on Android. Meanwhile, the "Tablets" section of the website was left empty.
In September, a court in Munich ruled that Motorola Mobility infringed on Apple-owned technology relating to touchscreens.
The product withdrawal is simply part of the company's plan to focus on high-end products in a select group of countries, Motorola says.