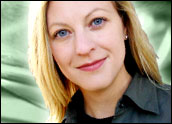 In just a few short months, Americans will decide who they want to be president. Speculation abounds, but a better read on who is more likely to win — a futures market in politics — may be found at sites like Tradesports.com.
Futures markets, where people bet on results of various outcomes, can often predict events better than other forms of analysis. For instance, betting pools on election results are often better predictors than polls, and options markets can out-perform research analysts on predicting stock prices. That's probably because markets are more efficient at aggregating information — including inside information.
Indeed, it was perhaps because of a lack of inside information that the U.S. government proposed last year to start a futures market in terrorist issues. The Defense Advanced Research Projects Agency (DARPA) proposed an effort to speculate on possible events like the capture of Osama bin Laden or the next New York attack as if they were stocks.
The higher the price, the more likely the incident. While the idea was solid in theory, in reality it didn't fly and faced criticism that it was "ridiculous" and "grotesque."
Online Gambling
Perhaps it is rather unseemly to bet on where the next terrorist event will happen, but the point is that government recognized that futures are a good way to collect data. So the question then becomes why some politicians, such as Sen. Jon Kyl (R-Arizona) are so against this type of communication.
To be clear, Kyl has been against "online gambling" for years, and a call to his office this week revealed that he'd like to shut down sites like Tradesports.com as well. Internet gambling, Kyl says, "preys on young people, takes advantage of gambling addicts and encourages criminal activity." But the senator, though dedicated to family values, is missing a few points.
For instance, if government substitutes strict regulations for individual choices, it will discourage the individual responsibility necessary for a free society. That is, as Internet users move through cyberspace, they are their own moral authority and shape their own online experiences.
Users typically avoid sites that conflict with their values and visit sites that support them. Alternative sites remind users that different beliefs persist and are important. And if that's not argument enough to avoid Internet gambling laws, it will be almost impossible to shut these sites down.
P2P Technology
Not only are many gambling sites located offshore where US law doesn't apply, but now, as in the music and phone worlds, peer-to-peer (P2P) software allows communication — betting in this instance — between individuals, without a "house" or gambling place. That makes it more difficult to track people down and it also makes it more unclear whether betting activity is illegal.
Tradesports.com, which uses P2P technology, has argued that, like eBay, they simply provide a venue or software for gambling, and so they are not responsible for any illegal gambling that might occur. It is unclear whether this argument would hold up in court, but in the meantime, Tradesports.com is running strong.
The Department of Justice has said that Internet gambling is illegal, and it is probably only a matter of time before they start harassing P2P sites like Tradesports.com. But before the government starts shaking down Internet gambling sites, it should examine its own behavior; state lotteries could be considered just as bad as online casinos if the goal is really to stop people from gambling.
Politics Futures
The next election will be very close, and those interested in politics will be reading all the relevant information — especially futures markets in politics. Some in government oppose what they consider to be "gambling," but they need to think about the bigger issues.
In America, individuals are supposed to be responsible for their actions, and a futures market is important as it reflects the reality of crucial issues and offers cues about the larger community.
It's time for lawmakers to get real and stop treating legitimate communication between individuals as a crime.
---
Sonia Arrison
, a TechNewsWorld columnist, is director of Technology Studies at the California-based
Pacific Research Institute
.
---