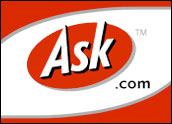 First Jeeves got the old heave-ho; now Ask.com is ready to give user data the boot as well.
In an apparent effort to one-up its much larger competitors in the field of user privacy, Ask.com unveiled its new AskEraser, a utility that the company said "will offer its searchers unmatched control over their privacy when searching for information on the Web."
"AskEraser is a great solution for those looking for an additional level of privacy when they search online," said Jim Lanzone, Ask.com's CEO. "Anonymous user data can be very useful to enhance search products for all users, and we're committed to being open and transparent about how such information is used. But we also understand that there are some who are interested in new tools that will help protect their privacy further, and we will give them that control on Ask.com."
Privacy Matters
Using AskEraser, Ask.com users will be able to scrub their search history and ensure that the company does not retain any of that information at the time of their search. Searchers, according to Ask.com, will have easy access to AskEraser and will be able to alter their privacy preferences at any time.
The user's privacy settings, once selected, will be "clearly indicated" on search results pages. That, Ask.com said, will afford them the ability to constantly be aware of the privacy status of their searches. The company expects to launch the new tool later this year in the U.S. and UK Global deployment will take place in early 2008.
Ask.com, also announced a revamped data retention policy, under which the company will "completely disassociate" search history data from a user's IP address or cookie information after 18 months, similar to policies at Google and other search engine providers.
This announcement comes on the heels of several privacy policy changes at Google, one of which was revealed Monday. The No. 1 search engine will reduce the number of years it keeps data collected using cookies from 30-plus years to a comparatively brief two years, the company said. In March, Google announced that it would begin anonymizing search history and other user data after 18 months.
Privacy advocates at the Electronic Frontier Foundation welcomed Ask.com's announcement. "It's certainly good for consumers to have choices when it comes to how their personally identifiable information is treated by third parties," Rebecca Jeschke, a foundation spokesperson, told TechNewsWorld.
Taking the Lead
When it comes to protecting users' privacy, Ask.com has leapfrogged ahead of its search competition by permitting users to mark their searches anonymous, Jen Mulligan, an analyst at Forrester Research, told TechNewsWorld, though she noted Ask.com's implementation seems rather slow.
"I'm very pleased to see competition in the market leading these companies to enhance customer privacy choices," she stated.
"I would like to see search engines offer these kinds of privacy preferences," Mulligan said. "Google has done something similar with their chat functionality and the 'off the record' option." However, she continued, offering consumers the choice keep their data private does not always have the desired results.
"Some companies I've talked to that have offered customers the option to opt in or opt out on privacy options find that a very small percentage of customers — less than 10 percent — actually take those options."
However, she added, the company's privacy policy changes for data retention for those searchers who have not opted to use the AskEraser are otherwise in line with the competition. Though Mulligan would like to see additional changes and restrictions on data retention times, she acknowledged that would be a challenge for search engine providers.
"What is difficult is that the search engines have multiple issues to balance," Mulligan explained. "They need to be sure to prevent click fraud and prove that their advertisements are properly billed. They also want to do research on their previous searches to determine how to improve in the future. This is why the search engines are reluctant to reduce their search storage beyond 18 months."
Enough Pull to Make a Difference?
With only 4 percent of the search market in the U.S. and Canada — compare that to Google's 50 percent and Yahoo's average of 20 percent — it's not clear if Ask.com has enough market force to influence other search engine provider to change their policies, said Mulligan.
"They do not have the pull that Google and Yahoo have in the market," she noted. "I do expect other announcements in this arena though will be forthcoming."