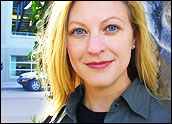 The issue of government-provided broadband was in the news again this week as Pennsylvania Governor Edward Rendell signed a bill restricting the ability of cities to offer telecommunications services. This was a good move for a number of reasons.
At any level, government-provided broadband — what some call "socialized" communication — has always been a bad idea. The time has come for policymakers to drop it because governments do not operate the same way businesses do.
Governments get their capital from taxpayers who generally have little say. Businesses, on the other hand, have to prove to capital markets that they will produce a return on investments. This difference in incentives matters a great deal. Take the San Francisco government, for example.
In September, Mayor Gavin Newsom announced free wireless access in Union Square in order to attract more tourists. While it's unclear how much time the mayor spends in Union Square, most people go there to shop, not to sit around in the less-than-balmy San Francisco weather checking their e-mail.
Getting the Market Right
If there were serious demand for wireless in the exact location of Union Square, businesses would provide it. As it turns out, however, most people would rather sit in a warm Starbucks store where the lattes flow. T-Mobile's hotspots are well used by locals and tourists alike, and according to a recent survey by computer chip maker Intel, the San Francisco area is the most "unwired place in America."
"The San Francisco Bay Area Metropolitan Statistical Area (MSA) is the No. 1 market for wireless Internet accessibility in the United States. From Fisherman's Wharf in San Francisco to San Jose's San Pedro Square to Oakland's Jack London Square, Bay Area residents have greater freedom to communicate, be productive, and entertained with notebooks PCs and wireless Internet connections," says Intel's April 2004 press release.
Further, FCC data show that when all San Francisco zip codes are taken together, the number of high-speed Internet providers (DSL, cable modem, wireless, satellite, fiber) offering broadband service to at least one customer is around 12. When one examines the zip codes of poorer neighborhoods, like the Bayview District, Hunters Point, and Western Addition, the data show they are serviced by the same number as the city average.
Maintaining Quality
By all accounts, the private sector is doing a good job of servicing San Franciscans, making one wonder why Mayor Newsom announced in October that he'd like to see the city offer wireless in even more locations. He may believe this high-profile issue will put him in the spotlight, but he should realize his policy of free access would hurt the city's progress.
If a competitive broadband provider started offering wireless access for free, there would likely be calls to stop what some would call the practice of predatory pricing. But when government tries to undercut business with taxpayer dollars, those would-be critics stay silent. Perhaps that's because it hasn't quite sunk in that when government crowds out business using taxpayer funds, it results in a decline in service, convenience, quality and innovation.
Again, looking at the sorry example of San Francisco, one can see immediately that governments tend to make infrastructure decisions based on politics, not on the basis of providing the best service possible. Water and sewer systems, government buildings, and recreational areas all suffer from the fact that it's easy for political leadership to ignore problems that might not be apparent for years. Indeed, by some estimates, San Francisco has deferred US$1.4 billion worth of maintenance over the last 20 years.
In the Hole
Data services problems would become apparent faster than the realization that buildings are deteriorating, but nevertheless the city's poor stewardship would eventually sully San Francisco's reputation as a place on the cutting edge of technology. And it gets worse. As Californians and others around the country know all too well, governments have trouble balancing their budgets.
In order to make up for massive government overspending, Mayor Newsom has said that he'll have to lay off 200 city employees, shut down recreation centers one day a week, pare back health clinic hours, trim pothole-repair and street-sweeping crews, and either cut bus routes or raise fares. And even with these cuts, city officials anticipate starting the next fiscal year $135 million in the hole.
This is not the profile of a city that should get into the broadband business. If it did, residents would be buried deeper in debt under a poorly run system.
Pennsylvania lawmakers were wise to move towards forcing cities out of the broadband business, but some areas still like the "socialized" concept. For the welfare of consumers, policymakers should say no to such outdated and wrong-headed ideas.
---
Sonia Arrison
, a TechNewsWorld columnist, is director of Technology Studies at the California-based
Pacific Research Institute
.
---