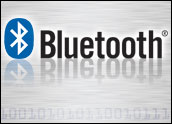 The Bluetooth Special Interest Group (SIG), an 8,000-member trade association, announced Tuesday it will make Wibree, a low-power, short-range wireless technology developed by Nokia, the foundation for a new form of Bluetooth. Wibree could be used to connect devices like heart monitors and watches, according to Nokia.
"The development work for Wibree began when we discovered a series of interesting new use scenarios that no current local connectivity solution was addressing," explained Jarkko Sairanen, vice president of corporate strategy for Nokia. "Including Wibree within an existing forum will ensure interoperability and its wide and fast adoption. The Bluetooth SIG is the optimal new home for Wibree."
Essentially, the announcement is that what seemed to be a Bluetooth standard will now officially become a Bluetooth standard and be placed under the governance of the Bluetooth SIG, Brian O'Rourke, an InStat analyst, told TechNewsWorld.
"Bluetooth is really a low-power technology itself used in cell phones and headsets. But this is an ultra-low-power version of Bluetooth. It is for future applications that people may not have even thought of yet," he said.
Power Down
Wibree operates using the same frequency band as Bluetooth but uses just a small portion of the power. Its short range capacity sends information over a limited distance, 30 feet, allowing devices such as watches, toys and exercise, health and medical devices to communicate with one another.
The new agreement between Nokia and Bluetooth SIG will bring Wibree to a whole host of devices for which Bluetooth would have made too great a demand on the power supply. It therefore will "round out Bluetooth technology's wireless Personal Area Networking (PAN) offering and strengthen the technology's ability to provide wireless connectivity for small devices," Nokia said.
"It's an important, though not earth-shaking, technology because it enables a new category of applications — enabling connections to very low-power devices for which previous versions of Bluetooth wouldn't have been viable just because it consumed too much power," Charles Golvin, an analyst at Forrester Research, told TechNewsWorld.
In the Beginning
Nokia began developing Wibree in 2001, a few years after Bluetooth technology began appearing on the market. The technology was originally designed as a method for a large spectrum of devices to send information to a cell phone, Stanley Bruederle, a Gartner analyst, told TechNewsWorld.
"From the point of view of what it enables, it is fairly important. What it allows people to do is use their phone to read information from external devices like peripherals such as a watch or a device that monitors [athletic performance] like how fast you're running or how fast your heart is beating. And it communicates it from the device to the phone. It could be stored in the phone or sent someplace else," he said.
Another application could be a medical device that monitors one's heart rate or another organ and sends that information to a doctor's office so that they can closely monitor one's health in real time, Bruederle explained.
In the Future
The technology covered by Wibree is something group members have been calling for, according to Mike Foley, executive director of Bluetooth SIG.
"Our members have been asking for an ultralow-power Bluetooth solution. With Nokia's innovative development and contribution to the Bluetooth specification with Wibree, we will be able to deliver this in approximately one year," he said.
With some 500 million handsets containing Bluetooth technology sold in 2006, InStat's O'Rourke said, Bluetooth has proven itself to be a successful technology. One of the first applications for Wibree will be its inclusion in the mobile handset, according to Bruederle.
"It could be used in a remote in combination with Bluetooth. Wibree would be used to communicate with an entertainment device and Bluetooth to load data into the device like your computer, for instance," Bruederle explained.
Wibree could broadly be used in personal devices that people carry with them all the time, Golvin explained, such as glucometers. "I think personal health will be an area of significant growth," he noted.