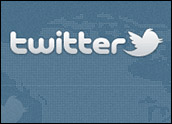 The wife of Shashi Tharoor, an Indian minister and member of parliament, was found dead in a luxury hotel in New Delhi days after exposing her husband's alleged infidelity via Twitter.
The cause of death is not known, but a forensic expert reportedly dubbed it a "sudden, unnatural death."
Private messages between Tharoor and a Pakistani journalist popped up on Tharoor's Twitter account on Wednesday (he has more than 2 million followers, so people noticed). Tharoor claimed that his account was hacked, but the deceased wife, Sunanda Pushkar, told local media that she made the posts to expose the affair.
The couple subsequently released a statement declaring that they had patched things up and were "happily married."
Tharoor has implored authorities to conduct a swift investigation in hopes of uncovering the truth.
[Source: Reuters via The Register]
US Tech Firms Making Anti-Tax Push
The Digital Economy Group, or DEG, a lobbying group boasting some of the biggest names in U.S. tech, is spearheading an effort to thwart plans devised by the G20 to tighten up international tax loopholes.
DEG penned a letter to the Organization for Economic Cooperation and Development saying that enterprises that utilize "digital communications models" do not operate differently in terms of law and taxes. Google Executive Chairman Eric Schmidt made a similar argument in April, as Google fended off accusations of tax evasion in Britain.
The OECD has been asked by the G20 to devise reforms that would make it more difficult for international companies to skirt taxes. Those reforms presumably would be constructed with companies like Facebook, Google and eBay in mind — companies that employ those aforementioned digital communications models, and that have been accused of skimping on taxes.
There is no shortage of G20 members that have taken issue with tech taxes. The UK has been particularly zealous in its tax criticism of Google, as well as Amazon and eBay. Germany and Australia also have been outspoken about U.S. tech companies' tax practices, which often involve channeling profits through countries with favorable tax conditions, such as Ireland and Bermuda, despite those countries ostensibly having nothing to do with the profits in question.
[Source: The Guardian]
Nintendo Shares Drop
Nintendo shares dropped nearly 20 percent Monday after the video game giant announced its third straight annual operating loss.
On Friday evening — after markets closed — Nintendo nicked some 70 percent off of its global Wii U sales forecast for the year to March 31.
The bad news reportedly is ratcheting up the pressure on Nintendo to begin licensing its software to rivals. This would enable, say, Super Mario to pop up on mobile platforms, whereas it is currently relegated only to Nintendo consoles.
Nintendo shares had experienced a recent spike after China announced it would lift its 14-year ban on foreign-born videogame consoles.
[Source: Reuters]
England to Peddle Medical Data to Insurance Companies
Beginning later this year, drug and insurance companies will be able to buy "pseudonymized" health records — that is, hidden but not entirely anonymous — on English patients through a national database.
Insurers, drug companies and university research institutions will have to apply to the newly created Health and Social Care Information Center to gain access. If approved, applicants will then pay to extract information.
The data will include mental health conditions, diseases such as cancer, and smoking and drinking habits, as well as other information. The data will be culled from hospital and general practitioners' records, marking the first time that such info has been digitized and kept in a single location.
There is division about what the database will spell for citizens. Advocates suggest that it will facilitate advanced studies about, for example, the success of certain procedures or the side effects of certain drugs. On the other hand, opponents worry that the system will make it impossible for people to determine who has their medical records and to what end said records will be used.
Some personal identifiers will be expunged, but the information reportedly will not be completely anonymous. There is a "small, theoretical risk" that the information could be pieced together to identify individuals, according to a public assurance director working with the project.
[Source: The Guardian]