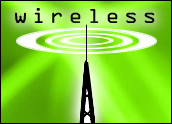 WiFi hot spots have become quite popular because they enable nomadic travelers to tap into the Internet. The ability to stay connected has reached another area: metropolitan buses. King County Metro Transit, which services the Seattle area, has begun offering WiFi services on a few of its bus lines. "Seattle is a high tech community and we think customers will find the service beneficial," noted Wayne Watanabe, supervisor for infrastructure and integration at the public transportation provider.
Currently the WiFi service is available to riders on two King County Metro bus routes: one travels past the University of Washington and the second runs between Redmond and downtown Seattle. The two routes were chosen because they provide a blend of a long suburban commuter route and a short in-city route.
Riders gain free lnternet access on 29 buses that service the routes because each bus has been outfitted with special access points from Junxion Inc., a Seattle based company that consolidates multiple data inputs into one network output. The access points then connect to cellular data services from Cingular LLC.
What Will $60,000 Buy You?
The pilot project, which is expected to cost King County Metro about US$60,000, presented the agency with technical challenges. Maintaining Internet connections as buses move along their routes can be tricky. While King County Metro anticipates the WiFi service will be able to serve multiple connections at any given time, some laptop configurations and factors, such as number of onboard users, signal strength and amount of data being downloaded could have a bearing on the quality of the Internet access.
Troubleshooting the network may prove to be problematic. "We will be able to see to the Junxion boxes but not to the end points of a connection, so we may not be able to determine why a user's system may not work," King County Metro's Watanabe told TechNewsWorld.
The agency thinks that the service could improve customer satisfaction. If riders are able to access the Internet, they may feel more positive about the service. In addition, the company is interested boosting ridership, and thinks individuals who normally do not take the bus will ride it because Internet access is available.
Surveys Offer Way to Check Performance
Checks are in place to test those assumptions. As part of the pilot program, King County Metro plans to survey to riders and gather information about their views of the service. The transit company hopes to gauge user interest in the service, determine how well it performed, and identify problems, such as an inability to support multiple users or negative network impacts whenever users downloaded large files.
How use of the service affects other riders will also be considered. There is a possibility that riders may not have sufficient room to open up their laptops and surf the Internet, they may download materials that others may find offensive, or they may have the volume on their PCs turned up loudly. "We expect the Internet users to follow the same rules as those with other electronic devices, such as iPods," saidWatanabe. "They are expected to maintain a proper sense of decorum and to keep their Web surfing from becoming a distraction to other riders."
The pilot program is scheduled to run for five months, and then an evaluation will be held to determine its future. After King County Metro looks at ridership trends, the cost of the service, and the system's technical performance, there is a possibility that the city could expand the service to buses — it has 1,000 — on other routes.
Seattle: a High-Tech Mecca
The new service is in keeping with Seattle's high-tech image. The area is home to Microsoft and local government has been aggressive in building out a top notch high technology infrastructure. The county has already introduced WiFi hot spots at Marymoor Park and county facilities, such as jury waiting rooms at the Regional Justice Center, the county's land use permit center, and the King County Parks Aquatic Center.
The issue of cities and towns getting into the WiFi market has been controversial. "In some cases, cities view Internet access as an essential service, just like water and electricity, and are taking step to make sure it is available to all residents," noted Johna Till Johnson, president and chief research officer at market research firm Nemertes Research.
Whether or not cities are in a good position to offer these services is unclear. "Offering wireless WAN services is a major undertaking," said Neil Strother, an industry analyst with The NPD Group. "Cities may not have the infrastructure to make sure that the services are widely available, and putting that infrastructure in place can be expensive."
A number of cities have been testing services that range from outfitting parts of a city with wireless connections to wiring an entire city, a step planned in Philadelphia. "It is unclear how successful municipal WiFi networks will be, but it is clear that more and more cities are looking at deploying them," concluded The NPD Group's Strother.