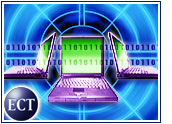 A general rule for IT departments is no matter how much bandwidth a network offers, users want more. So as soon as the Institute of Electrical and Electronics Engineers completed work on the 802.11b specification, which supports 11 Mbps wireless LAN transmissions, the 802.11 working group began to work on a higher-speed option, 802.11a, which operates at 54 Mbps.
However, migration to the high-speed option hit a few snags. Because of the way vendors designed the new standard, compliant products have been expensive and incompatible with the lower-speed option.
As a result, some suppliers went back to the drawing board and developed another 54 Mbps WLAN system, 802.11g, which is compatible with 802.11b. Each option has strengths and weaknesses, and which one of the two will emerge as the most popular is expected to become clearer as the year progresses.
A Banner Year for WLAN Gear
By most analyst estimates, this year is pivotal for high-speed WLANs because the low-speed option has been gaining so much acceptance. In the third quarter of 2003, worldwide revenue for WLAN access points reached US$427 million, an increase of 9 percent from the second quarter of 2003, according to market research firm the Dell'Oro Group. "WLAN use is exploding in every market segment: home entertainment, home office, small office and the enterprise," noted Greg Collins, an industry analyst at the Dell'Oro Group.
Typically, a dramatic surge in use of a new networking technology will spark the development of new applications that lead to requirements for higher-speed connections. Users are now working with video and voice — as well as data — on their WLANs, and these transmissions require more bandwidth. Also, networks become saturated as more users work with them, and bottlenecks are arising on heavily used WLANs, such as hot spots at cafes or on college campuses.
When vendors began work on 802.11a, they did not want to stay in the 2.4-GHz range used with 802.11b products. The spectrum at 2.4 GHz is a shared frequency, so devices like cordless telephones and microwave ovens can create interference problems. Also, the vendors are able to squeeze out only about five channels — or simultaneous user connections — in this range, which relies on direct-sequence spread-spectrum technology, a signaling technique that places a premium on security and reliability while sacrificing efficient use of available bandwidth.
Keeping to Themselves
In the late 1990s, the Federal Communications Commission opened up a new frequency range — the 5-GHz range — that is only available for wireless LANs, so there is no outside interference. Also, it uses orthogonal frequency division multiplexing for modulation, which increases bandwidth efficiency so an access point can support about 10 simultaneous connections.
Despite its technical elegance, 802.11a hit a few bumps as it worked its way toward deployment. Because 802.11a products operate in a higher-frequency band — which means they are more complex and less forgiving — the transmission ranges available with 802.11a systems cover less distance than those found with 802.11b systems.
A rough rule of thumb used by vendors is that an 802.11b access point has a range of about 250 to 300 feet, while an 802.11a access point will reach about 90 feet. This means transmissions will have more trouble traveling through walls, floors, furniture and other obstructions on the faster LANs, and users will have to deploy more access points.
This necessity to deploy more access points is one reason why 802.11a products turned out to be expensive, costing as much as four times more than 802.11b systems.
Dotting the 'I' and Crossing the 'T'
Also, 802.11a technology required access points with a more intricate product design than 802.11b access points. The products also required a bit more engineering time to complete than expected. Product deliveries that were initially slated for late 2001 slipped to 2002. This delay occurred as vendors tried to deliver access points that would run in dual mode — accepting both 802.11b and 802.11a transmissions.
"Users quickly made it clear to the suppliers that they weren't going to rip out their existing networks to move to a higher speed, so vendors pulled back from developing 802.11a-only products," Dell'Oro's Collins told TechNewsWorld.
While networking vendors were a bit slow to support 802.11a products, consumer manufacturers were not. "Home entertainment devices from companies like Sony are coming out with integrated high-speed connections, and they were designed to work with 802.11a, not g," said Michael Disabato, a senior analyst at the Burton Group.
Meanwhile, vendors also worked diligently on 802.11g — and the first wave of those products began to arrive in the second half of 2003. Because 802.11g products are compatible with 802.11b offerings, these higher-speed systems tend to cost less than 802.11a-based products.
"A growing number of companies and consumers are turning to 802.11g because it's pretty cheap, a lot faster than 802.11b, and vendors have worked out most of its kinks," said Gemma Paola, an industry analyst with In-Stat/MDR, a subsidiary of Reed Elsevier.
Pushing Top Speed
However, 802.11g products do not always deliver faster speeds. "If you have one user with an 802.11b connection, the entire network slows down to that speed," Disabato told TechNewsWorld.
As the battle for market dominance begins in earnest, observers are split on which side will emerge victorious. Burton Group's Disabato views 802.11a's technical elegance as the key factor in its eventual dominance, while Dell'Oro Group's Collins thinks 802.11g's lower pricing will catapult it to the market's top spot.
The winner has yet be determined, but in keeping with a well-known networking axiom, vendors are already examining ways to push wireless top speeds past the 100-Mbps mark.