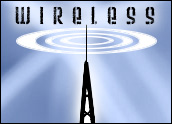 Facing fierce competition, some cellular carriers are looking to take on more of the development work associated with building cell phones. A small but potentially growing number of carriers are writing their own specifications for new handsets and then working directly with third-party original design manufacturers (ODMs), thus bypassing handset manufacturers.
To date, most of this ODM activity has taken place in Asia with carriers in China and Korea, and the trend has not gained much traction here in the U.S., though AT&T Wireless turned to a Chinese ODM for help in delivering its Ogo system. Should the trend take hold here in the future, however, it has the potential to dramatically alter cell phone delivery models.
Cost Savings, Customization
Cost savings is the most significant factor pushing carriers to examine this option. They see the working directly with ODMs as an opportunity to lower their costs by streamlining product development and delivery.
"In the consumer market, product pricing is always an important factor, so whenever a carrier sees an opportunity to cut its costs, then the company has to examine it carefully," said Neil Strother, an industry analyst with In-Stat/MDR.
Growing diversity in cell phone design is also contributing to the trend. With a wide variety of functional as well as aesthetic features to choose from, carriers can turn to ODMs for specialized handsets that they think will appeal to their customers.
Cell phones are becoming smaller and gaining more intelligence. Many now include PC-like operating systems and offer users the ability to download information from the Internet. Built-in cameras have become a popular option, and vendors are experimenting with different sizes of screens and video playback functions.
Product Innovation
F-Origin has developed gravity-sensitive technology, so a handset would require its user to make motions similar to those he would use when viewing his face in a small handheld mirror. If one tilts the screen to the right, the right side of a Web page appears, and if someone tilts the device down, then the lower part of the page appears. The idea is to make it simpler for users to view complex Web pages on small cell phone screens.
Synaptics adapted its Mobile Touch technology, which is used in laptops to cell phones. Its system translates hand gestures and pressure, so a user can more easily scroll, select and navigate through information. The screen lets users work with MP3 players via a touch pad, and LEDs highlighting various symbols enable users to activate different functions, such as moving video clips forward or rewinding them.
Vendors are also experimenting with near-field communication (NFC), a short-range wireless technology that can be used for tasks such as payment, identification and communication. An NFC handset can wirelessly transfer a digital photograph to an NFC-enabled television or download digital music files from a computer.
Traditional cell phone suppliers are also experimenting with new product designs. Nokia's Communicator 9300, for example, offers both phone and PC functions. It opens from its side like an eyeglass case and features a full keyboard and 65,536-color screen. More innovations are expected.
In recent years, established cell phone companies like Nokia and Motorola have been gradually handing over manufacturing chores to third-party ODMs, typically in Asia. At first, the ODMs are grateful for this business and careful not to compete with the handset vendors, said Ira Brodsky, president of market research firm Datacomm Research. "But after a while the potential revenue available from working directly with the carriers becomes too tempting to pass up," he said.
The cell phone vendors, however, may have relationships with ODMs that result in lower prices than those the carriers could achieve. For this and other reasons, some analysts say the carrier-to-ODM model could have some serious limitations.
Cost, Service Concerns
"I'm not yet convinced that ODMs will be able to offer carriers significantly lower pricing than handset manufacturers," said Lance Wilson, director of research at ABI Research. "The established cell phone vendors have long-standing relations with many of the component manufacturers, so they know how to drive their costs down. It is not clear yet if the ODMs will be able to cut their costs any deeper."
And cost is only part of the equation. "The ODMs have to prove that they will be able to ramp up production and meet important shipments for important delivery dates, such as the Christmas season," Strother of In-Stat/MDR said.
Production and delivery does not always go smoothly, either, and some ODMs have yet to show that they can handle any mishaps that may take place during the production process.
Meanwhile, the traditional handset vendors are steadily becoming more flexible in their product designs. In some instances they have been working with carriers to deliver custom phones to large corporate customers that desire specific functions, such as enhanced security features.
Because it is in a nascent stage, observers are not sure how widespread ODM activity will become. "I expect more carriers to turn to the ODM in the coming months, but I'm not yet convinced that it will ever be a significant, let alone dominant, method to deliver cell phones," ABI Research's Wilson said.