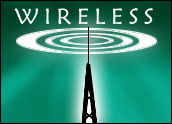 Because cellular services are one of the fastest growing segments in the telecommunications market, new models are emerging that focus on how cellular services are delivered. The days when carriers installed and controlled their own equipment are giving way to a new era in which wireless network service providers lease their networks to others, who are dubbed mobile virtual network operators (MVNO).
This type of model has been used in the wired world, where companies like AT&T have resold network access to other carriers for many years. Now that domestic wireless networks are reaching a mature stage, these carriers are also looking at this option. "The MVNO model provides a wireless carrier with an easy way to sell off excess capacity," said Lance Wilson, director of wireless research, at ABI Research.
This can also be a profitable venture. "The established carrier can sell network capacity at wholesale prices, and avoid the marketing and service costs associated with winning and then serving customers one at a time," said Ira Brodsky, president of market research firm Datacomm Research.
There are also benefits for the MVNOs: they are allowed to plug into established carriers' switches to deliver wireless services to customers, and depending on agreement, established carriers will also monitor network traffic and calculate customer billing. "Since the MVNOs aren't burdened with the overhead that comes from maintaining their own infrastructure, they can offer their services at very competitive prices," Brodsky told TechNewsWorld.
Core Competencies
In some cases, carriers view wireless services as an ancillary rather than a primary service, and the MVNO model enables them to concentrate on their core competencies.
After divesting itself of its wireless business in 2001 and eventually selling it to Cingular Wireless, AT&T signed an MVNO agreement with Sprint PCS in May 2004. The deal enables AT&T to bundle mobile services running over Sprint's wireless network with its existing local, long-distance voice and data services. The company is thus able to re-enter the wireless market without incurring significant capital spending costs. The five-year, non-exclusive contract enables AT&T, which has 35 million consumer and 3 million business customers, to try to increase its revenue by leveraging its brand name recognition as well as the appeal of its local and long distance services.
Qwest Communications International took a similar path with its MVNO agreement with Sprint. Qwest rounded outs its service suite by offering wireless services in addition to landline services and Internet access, but still provides the sales and service support to its customers.
While established wireless carriers tend to sell to all businesses and consumers, MVNOs are also able to target niche markets. Virgin Mobile USA, which also has an MVNO agreement with Sprint, has focused on marketing its wireless services to the young crowd, concentrating its efforts on teens and young adults. Virgin Mobile caters to young Americans between the ages of 15 and 30 with all-inclusive, pay-as-you-go wireless services that diminish the responsibilities associated with monthly bills and doesn't require that users have already established their own credit history.
The Downside
But the new service model is not a panacea for either established carriers or MVNOs. Wireless carriers spend a lot of time and money building out their networks and view them as their product differentiators; handing network access over to a third party means less product differentiation, and carriers could cannibalize their customer base.
Churn, the process of individuals trading in one service provider for another, has been a revenue drain for service providers, and the MVNO model may encourage more of it. In certain instances, customers fulfill their initial contract obligations to an established service provider; receive special bonuses, such as a free or discounted phone; and then switch to an MVNO. Thus, revenues that providers gain from leasing their excess capacity can be eaten up by losses stemming from a lack of subscriber renewals.
Telcos have been taking steps to address the problem. "Churn caused as users move to MVNOs was especially problematic in Denmark, but service contracts there lasted only a couple of months, so it was quick and easy for users to switch," ABI Research's Wilson told TechNewsWorld. "In the US, carriers tend to have longer, 12 to 24 month, contracts, so the churn isn't as rapid and may not be as widespread."
To prevent churn, established carriers have to be careful as they partner with MVNOs. "It doesn't make a lot of sense for a telco to resell network capacity to another carrier with the same target market, but I've seen that happen on a few occasions," said Bob Egan, president of consulting firm Mobile Competency. "A better strategy is using MVNOs to fill in markets, such as prepaid calling cards or the credit challenged, that are not a carrier's primary focus."
US Lags
MVNOs face several challenges. One is that few providers deliver these services in the U.S. at the moment. While Sprint has signed a number of MVNO agreements, other established carriers have been hesitant to embrace this model.
Also, MVNOs may have difficulty differentiating their services. Since they are leasing someone else's facilities, they may find it difficult to compete on price with established carriers. Instead, MVNOs may want to attract customers by focusing on different data services, superior customer service, various billing options, or multiple service bundling. Carriers with wired product lines, such as AT&T and Qwest, may find this simpler than would wireless-only carriers.
"Certain start-up carriers think they will be able to make a living by feeding off the base of disgruntled wireless users in densely populated areas," Mobile Competency's Egan told TechNewsWorld. "I don't think that is a large enough base to build a viable long term business."
The viability of the MVNO model should become clearer in a few years. "There will be a number of carriers that will embrace the MVNO model, but I don't expect its usage to be widespread or universal," concluded ABI Research's Wilson.