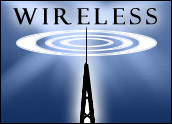 Corporations often need more wide area network (WAN) bandwidth but are deterred by its high cost and slow speed. Pricing for these lines runs from hundreds to thousands of dollars per month, and typically the links deliver 1.5 mbps (megabits per second) of throughput.
Now a small but growing number of firms are opting to use wireless LANs (WLANs) for their WAN links, because this option has no recurring monthly charge and provides up to 54M bps of bandwidth.
To date, this approach has been used only in select cases. "While WLANs offer help to companies that need more WAN bandwidth, their use has been limited to corporations that have a few sites that are located close to one another," said Allen Nogee, a principal analyst with market research firm In-Stat/MDR, a division of Reed Elsevier.
Lower Cost, Faster Deployment
The Town of Ocean City, Maryland fits that description. Sitting on an island that is about four miles wide and 10 miles long, the local government supports around 400 users in 17 diverse locations, ranging from a skateboard park to a police station. In the summer of 2002, the agency's WAN bandwidth requirements were growing as new applications, such as a Geographic Information System, emerged and large files traveled from place to place.
"Because our funding is usually tight, we really could not cost justify the installation of any of the traditional WAN options, like putting in more T1 lines, to connect our sites," said Gail Weldin, Ocean City network manager. Instead, the city installed Proxim's dual backbone 54 Mbps WLAN radios in a point-to-multipoint configuration.
Radio antennae were placed on top of a series of water towers that line the island and they feed information back to a central point that connects all employees to the government agency's network.
Faster deployment is an WLANs/WAN attribute. Typically, corporations need to wait weeks for telecommunications service providers to provision T1 lines. With WLANs, a new network link can be up and running in a few days.
Distance, Durability Limitations
While such networks deliver lots of bandwidth and can be rapidly installed, their deployment presents organizations with challenges not found when WLANs are used locally.
"WLANs were not designed for outdoor deployment, so most vendors' products are not rugged for WAN usage," noted Greg Collins, an industry analyst with market research firm Dell'Oro Group.
Vendors like Proxim have designed special versions of their systems that are more reliable than typical WLAN access points. While the rugged versions are better able to stand up to natural or human interference, these extra capabilities tend to raise the products' price from a few hundred dollars to thousands of dollars.
Distance limitations are another problem with the WLAN option. In general, these networks send transmission signals 300 to 500 feet compared to the one-three miles often found with other type of wireless WANs, such as cellular networks.
Another challenge is there aren't a lot of resellers that have a lot of WLAN/WAN installation experience, and that experience is important. In most cases, resellers have not installed any outdoor equipment, and may not feel comfortable scaling a building in order to deploy the network equipment. They are often more comfortable in more traditional venues, such as offices and residences.
Susceptible to Interference
During the Town of Ocean City's evaluation, for instance, it became evident that many of the resellers bidding on the project had no experience with the WLAN/WAN devices and so they planned to hand the deployment over to subcontractors.
Additionally, the network monitoring functions with these systems are demanding. Since they are not running in traditional WLAN environments, these wireless networks are susceptible to new types of outside interference. As with satellite television, heavy precipitation can impede WLAN/WAN transmissions — and whereas dropping a few packets of data from an end user's workstation on a LAN is annoying, losing tens of thousands of packets on a WAN link can be catastrophic.
To date, few companies have felt comfortable using any type of wireless technology for their WANs connections.
"There have been a couple of times when it looked like wireless WANs were going to gain corporate acceptance but it has been more of a niche than a mainstream technology," Dell'Oro Group's Collins told TechNewsWorld. "Most corporations have a definite preference for wired WAN links."
But the WLAN/WAN option has proven popular among telecommunications carriers.
"Carriers seem comfortable with wireless technology and a number rely on WLAN/WANs as a backup mechanism among their prime locations," In-Stat/MDR's Nogee said.
Hot Spots
The growing acceptance of hot spot technology is also spurring WLAN/WAN acceptance among carriers. Hot spots have proven most alluring in areas where corporations have a captured audience, say an airport or a hotel, rather than general purpose locations like coffee shops where individuals go in and out quickly.
"Carriers need a way to move information between hot spot sites that are in close proximity, and WLAN/WANs offer them an attractive option," noted Dell'Oro Group's Collins.
As the number of carriers moving to this option increases, there could be a rippled effect in the corporate market. "As pricing for WLAN/WANs decreases, more corporations will look at it as a possible solution for their WAN bottlenecks," said In-Stat/MDR's Nogee.