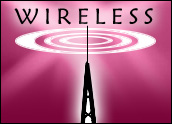 Telecommunications services providers have been searching for ways to stay afloat in a tough, highly competitive market. Recently, a group of them, dubbed Wireless Internet Service Providers (WISPs), have crafted business plans based on the supposition that wireless Wide Area Networks (WANs) are more efficient than wired networks.
"WISPs think they will be able to deliver WAN services to enterprises faster and at a lower cost than wireline service providers," said Lindsay Schroth, a senior analyst at Yankee Group.
Success Trickling In
This rationale has been used before. At various junctures, telecommunications services based on technologies such as point-to-point microwave, Local Multipoint Distribution Service (LMDS), and Multichannel Multipoint Distribution Service (MMDS), were available to enterprises.
"I have yet to see a service provider develop a viable business plan that relied only on wireless WAN access," said Andy Seybold, president of Andrew Seybold LLC, a wireless market research firm.
Despite that observation, a number of WISPs have had some success recently. Azulstar Networks has focused on providing wireless networks for municipalities and built networks for Grand Haven, Mich., and Rio Rancho, N.M. NextWeb, a California WISP, claims that 2,000 small and medium businesses rely on its services, which are designed to replace T1 or Digital Subscriber Line services. Towerstream has focused on providing telecommunications services in large cities, such as Boston, Chicago, New York City and Los Angeles. WisperTel has concentrated on delivering services to small office/home office businesses in Colorado and claims to have more than 8,000 customers.
David Versus Goliath
While successful, these firms are all relatively small and do not pose a significant to established telecommunications service providers such as SBC Communications or Verizon.
"WISP services have been more of a niche — mainly found in areas that wireline services cannot reach — than a mainstream network option," said Keith Nissen, a senior analyst for market research firm In-Stat/MDR. Wireless WAN providers who have tried to reach beyond niche status, such as Advanced Radio Telecom, Teligent, Winstar Communications and XO Communications, struggled, and many of these firms were forced into Chapter 11 or completely out of business.
New technical advances may provide WISPs with better long-term opportunities. WISPs are now are basing their businesses on Wireless Fidelity (WiFi) and Worldwide Interoperability for Microwave Access (WiMax) technology and consequently claim they have a few advantages compared to wired carriers. The first is speed of deployment. A customer can have a new communications WISP line up and running in a few days as opposed to the weeks — and sometimes months — that carriers often need to install landlines.
The service providers note that their equipment is modern and therefore can deliver services at a lower cost than wireline systems. WiMax specifications, which fall under the IEEE 802.16 standard, support transmission speeds up to 70 Mbps, compared to the 1.5 Mbps available with other wireless WAN options. Also, since it is built on a standard design, WiMax equipment should be more robust, less costly and easier to install than other WAN options.
Enhancing Customer Experience
The WISP business case should improve with the growing acceptance of Voice over IP (VoIP) services. "While recently a lot of attention has been paid to data services, voice services account for 80 percent of telecommunications service revenue," Seybold told TechNewsWorld. Rather than just rely on high-speed data transmissions, wireless carriers can offer voice and multimedia applications that enhance their competitive positions, increase their revenue and deliver features that can generate customer loyalty.
While WISPs think they will be able to build sound business cases, they face a few hurdles in establishing themselves. Wireless WAN communications present network equipment vendors and users with unique challenges. These products are susceptible to outside interference: heavy rain or snow can force transmission speeds to slow to a crawl — or even come to a complete stop.
Because the equipment is often stationed on top of company buildings, it needs to be rugged and able to handle difficult conditions. Few systems integrators and IT departments have much experience installing and maintaining wireless networks. "Vendors need to undertake a great deal of training so enterprises understand how to keep their wireless network operating," stated In-Stat's Nissen.
Most wireless network service providers are banking on WiMax to help them become significant forces in the telecommunications marketplace, but it has been slow to take hold. Service providers and equipment vendors thought these services would be available at the beginning of this year, but those dates have been pushed back to the end of the year. "There were a few issues surrounding conformance testing that took service providers and equipment vendors a bit longer to iron out than anticipated," In-Stat's Nissen told TechNewsWorld.
Waiting for the Payoff
Also, there are two versions of the standard: one designed for point-to-point links and another that can support point-to-multipoint connections. The latter would enable wireless carriers to use one line to deliver services to many customers rather than force them to use one line for each customer. Equipment that complies with this standard is not expected to be widely available until the end of 2006, at the earliest.
The slow ramp-up has lead to high prices for WiMax equipment. Whereas users can find cable modem or DSL links for US$100 or less — in many cases the equipment is free — WiMax customer premise equipment (CPE) costs a few hundred dollars. "WiMax CPE will go down [in price] once the products start shipping in bulk," Yankee Group's Schroth told TechNewsWorld.
Even if WiMax acceptance takes hold, it is unclear whether or not wireless services providers can deliver services that are price competitive with wireline networks. "While the last section of the WiMax network is wireless, the bulk of it is wired connection," explained Seybold. "As a result, wireless service providers still need to make significant investments to build out their networks to reach customers while many wireline vendors have already completed that step."
It is too early to tell whether or not WISPs will fare better than their predecessors, but it is clear that many companies believe in the model. "There are between 2,000 and 5,000 companies delivering wireless WAN services," noted Schroth. "Because the numbers are so large, there is a good possibility some will be successful. Who those companies will be and how large they will become are questions that will be answered in the next few years."